So I recently purchase a new fog lights on ebay and I was looking for this product for a long time since the factory ones are actually $350 and i found a store that would actully sell you the aftermarket ones in my opinion they look great and also for a third of the price its like $115 or around. So the harness its pretty much the hard part. The bumper removal was smooth since you can fallow the same directions of the the pdf of collegehillhonda.
So this came in the box
So this is my car with out the foggies
Now you can fallow the directions on the pdf found here:
http://www.collegehillshonda.com/instructions/civic/2013/4dr/foglights.pdf
Fallow every step to remove the bumper remeber you gotta remove two bold screws underneath.
The chrome bar its really attached to the bumper and the frame by clips so put a little pressure when removing this chrome bar at the end you would end up with something like this:
Fallow the instructions and put the foggies and the bar, remeber to attached the wire harness and the ground bold. "For your information the harness are similar to the 8th gen civics so it wont fit but dont worry just take out the plastic or breake the plastic so you can end up having the metal connector exposed, with that its easy to place the harness into the prewired wire of the foggies. Fallow up you run the wire, first make sure you adjust the side of the frame of the foggies and then make sure all clips are on place then you push it with force to secure them once both of them are secure you tap the chrome bar with force once you hear the clicking sound means the bar its well secure and then just put back the bumper, clips , screws, bolts etc.
here is a preview:
It was dark so I waited next day after work to the fun difficult part which is the wiring so for me it easier to tap the power constant which is the White Cable from under the stearing wheel and the switch power which is the green cable tap it to the accesory cable under stearing wheel which is the big FAT BLUE CABLE..... NOT the small thin blue cable.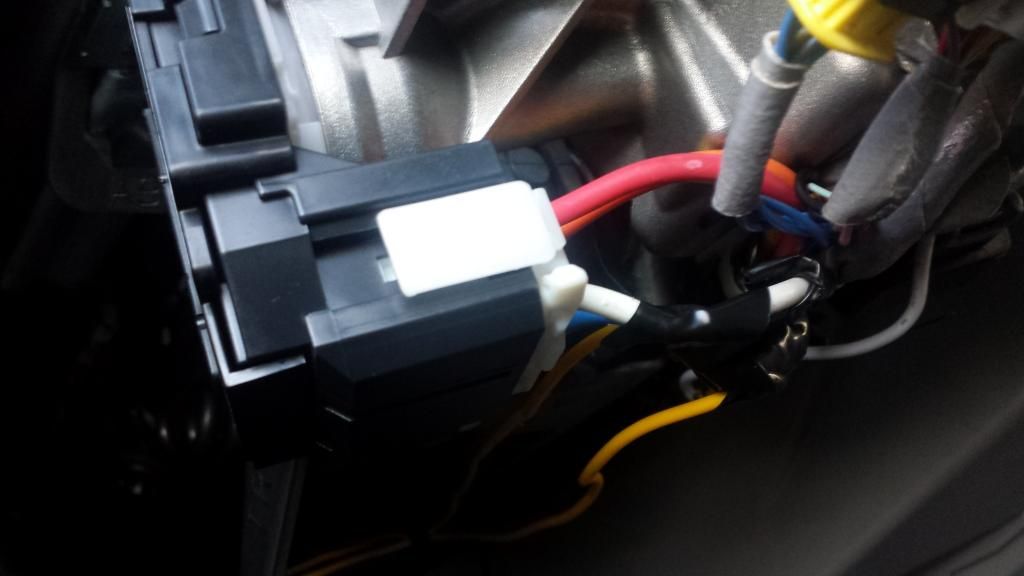 It depends if you want to fallow the instructions but for mi this is easier.
Now the prewire cable that runs from the bumper to the inside of the car its actually located on the 13pin connector under the hood releaser handle: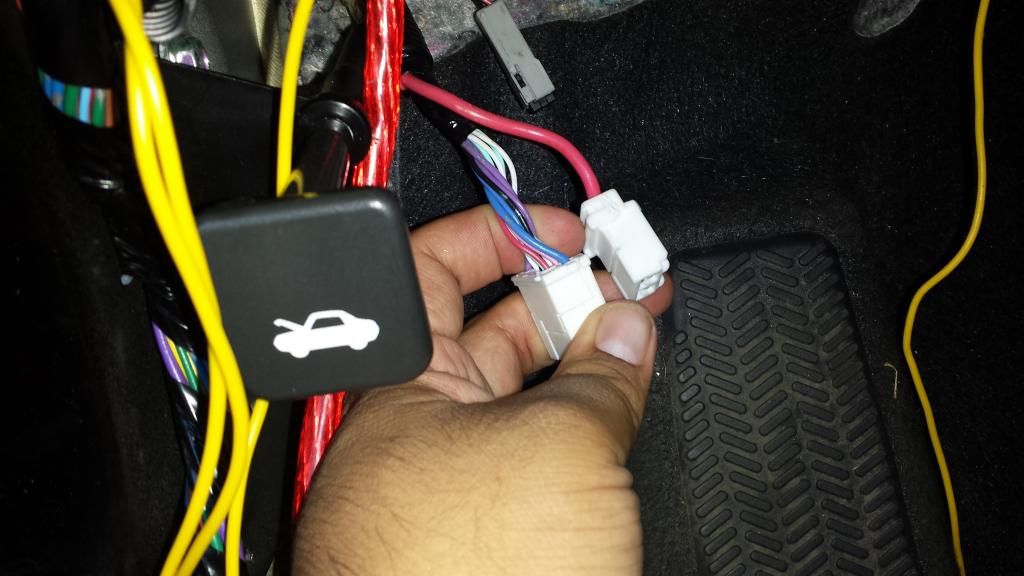 now you can notice that exact blue cable and has no pin connector from the other end so I plug a pin or you can wire up to the other end of the harness like this: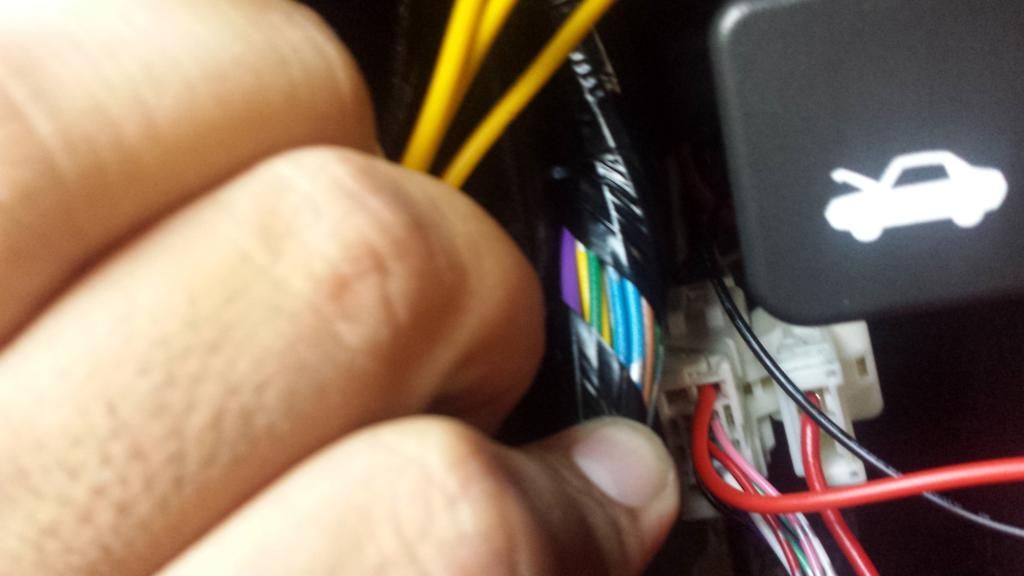 That red cable my finger its pointing its there you harness should be attached and walla! installation its DONE!
Ill post pics tomorow of how they look and probably a video Hope this helps everyone and also save some couple of dollars xD
If anyone would like to check the store here is the link:
http://www.ebay.com/itm/2013-2014-H...&fits=Model:Civic&hash=item2a3f2e2599&vxp=mtr