Eventually rotors do wear down. Uneven fade can cause premature rotor wear.
Boomba Racing understand the importance and we have just picked up a brand new grinder for rotors and flywheels. We have plenty of experience cooking our rotors on the race course and even more experience in precision grinding and machining.
The rotor before being cut.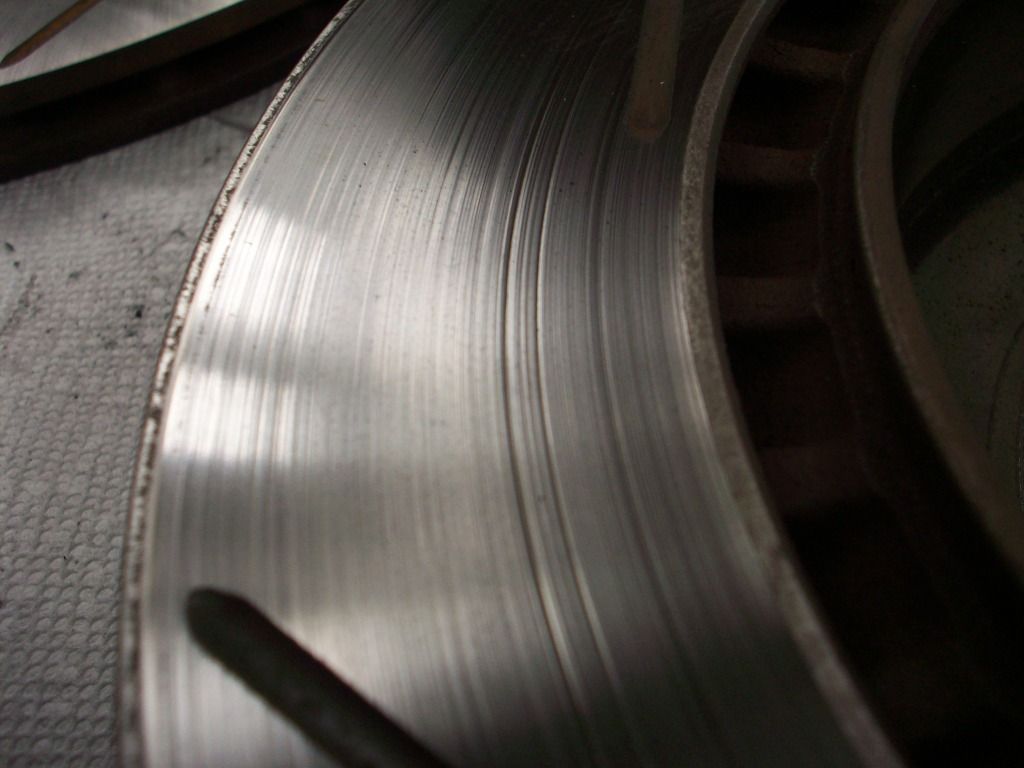 Same exact rotor after grinding.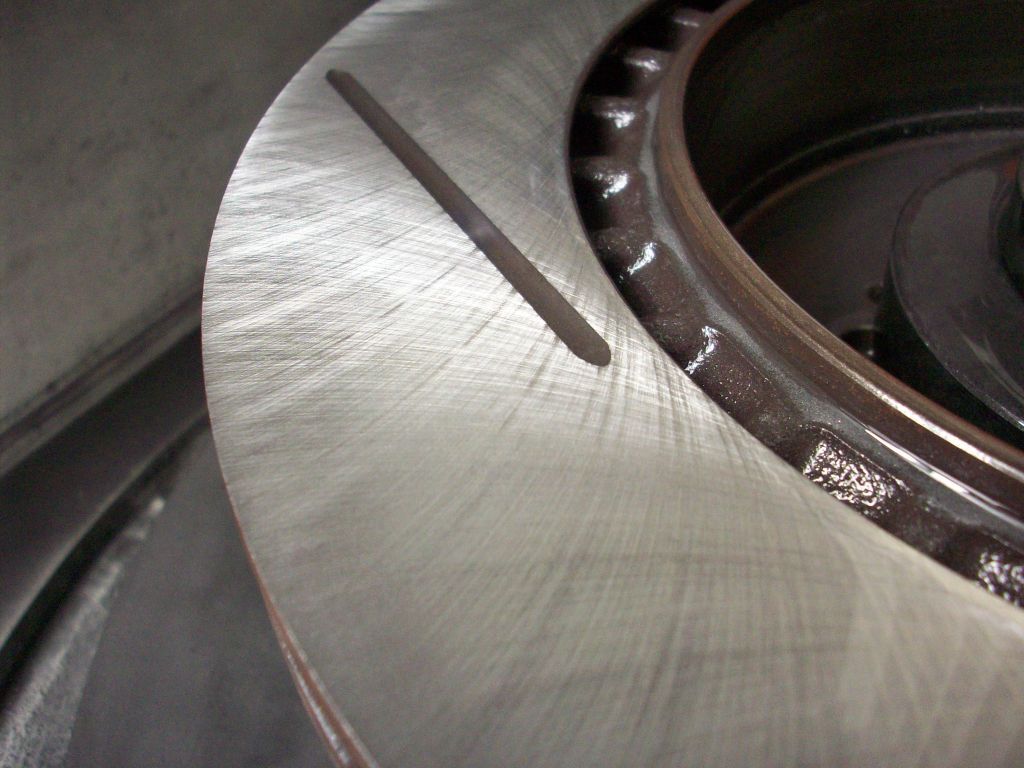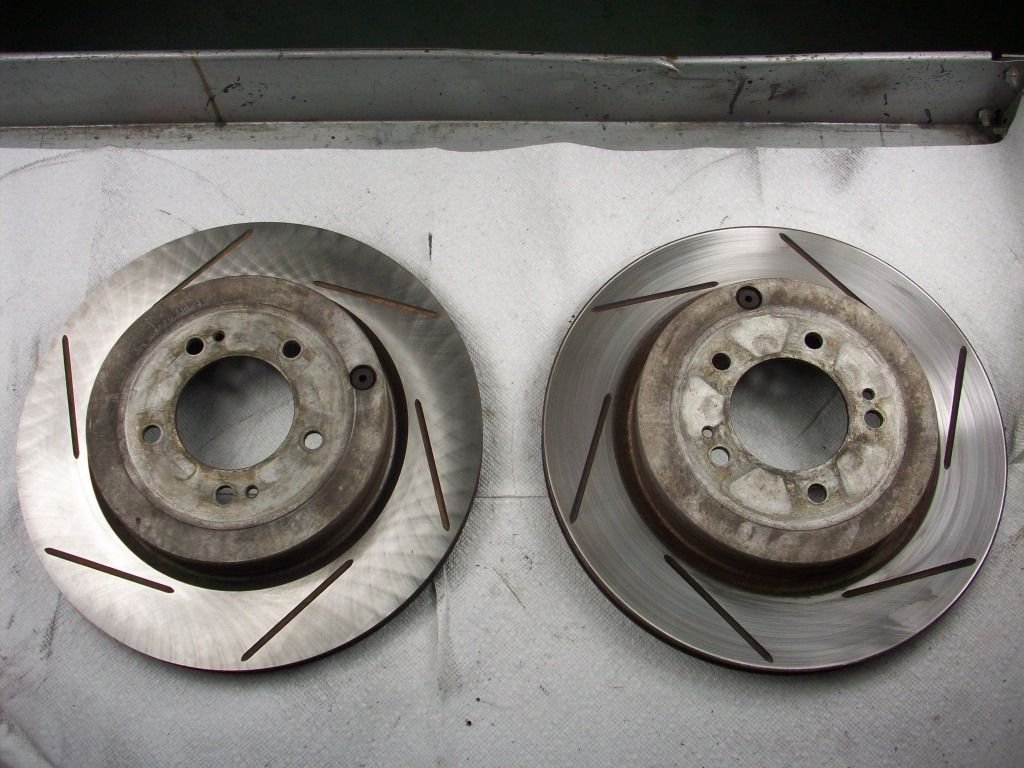 Side by side, a noticeable difference.
Before I forget to mention, we also offer slotting.
Boomba Racing has decades of grinding/machining experience under its belt, so you can rest assured that the rotors come out within spec.
*PLEASE NOTE* Boomba Racing will also not machine any rotors below the limit! Even a few thousandths of an inch can cause catastrophic failure. Don't take the chance.*PLEASE NOTE*
We have seen this grinder hold limits to withing 0.0001" which is well within the allowable tolerances of 0.0006". Since we are a well established machine shop we have plenty of calibrated precision instruments at our disposal to ensure this.
Why spend hundreds on a new set?
All you have to do is hand over your rotor and $50(per rotor) , and we will take care of the rest.