I just installed my mud guards on my 2012 Civic Si Sedan. The Coupe should be about the same process but a slight different.
The tools you need.
PUSH PINK
- to make a pre hole for the screws.
STUBBLE SCREW DRIVER
- well you know.
RAZOR BLADE
- cut the rubber liner
FRONT
1.
Starting at the front, Turn your wheel so you can access the mud guard area.
2.
Clean the area the mud guards will go.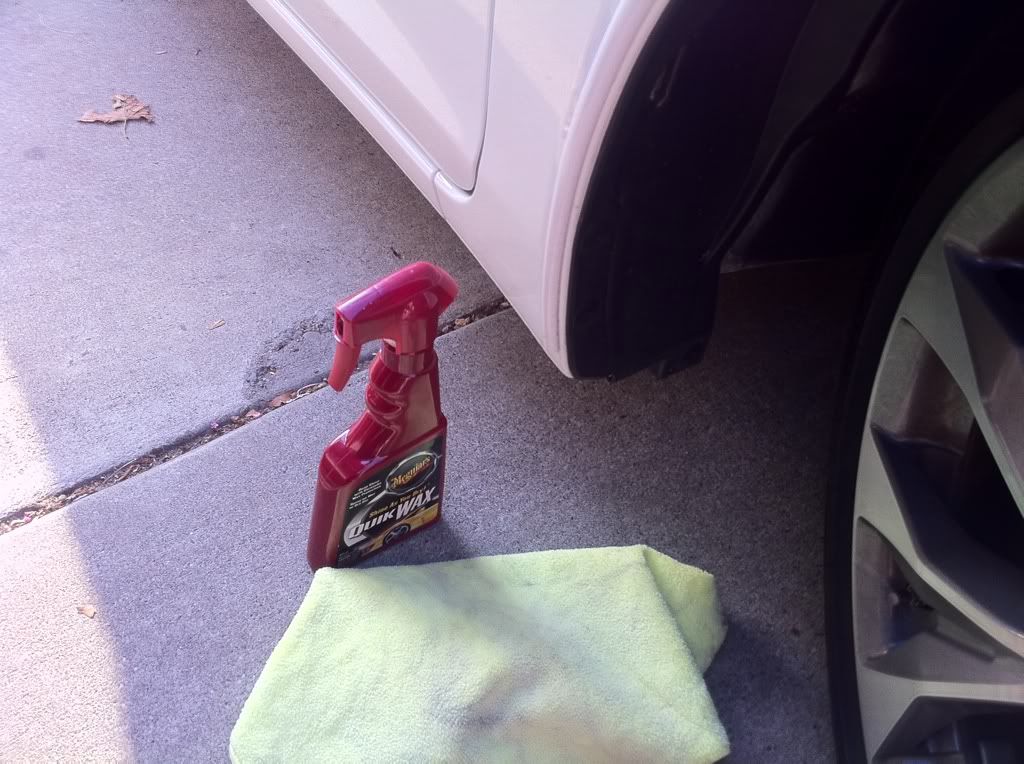 3.
Poke a hole in the middle in each circle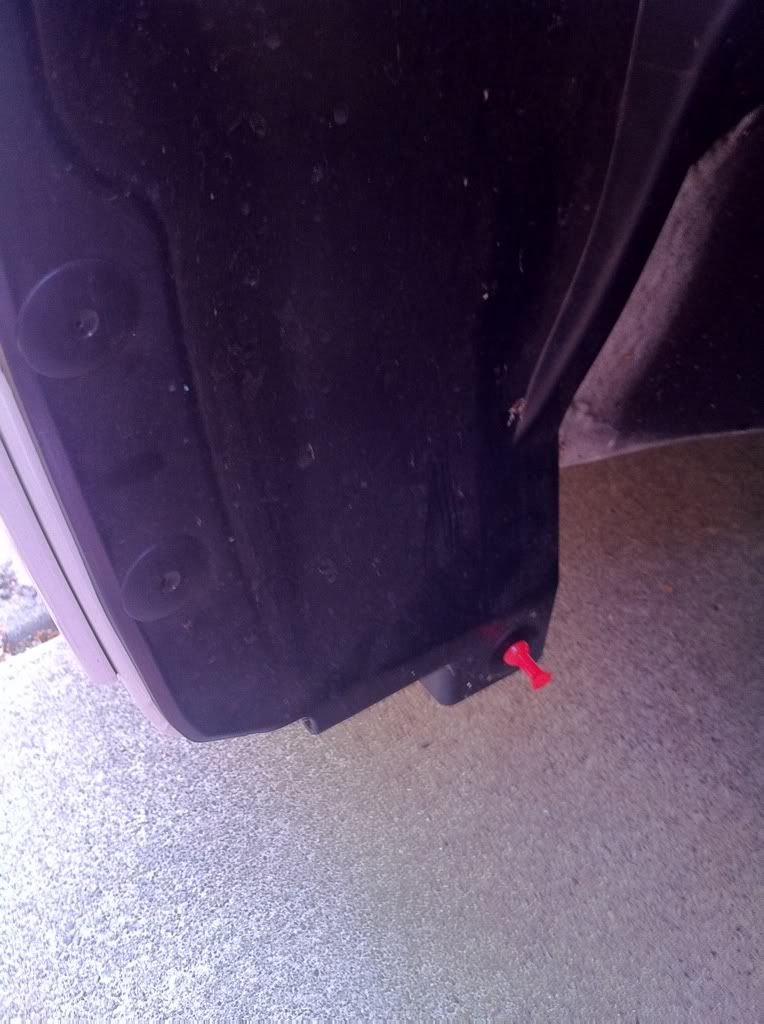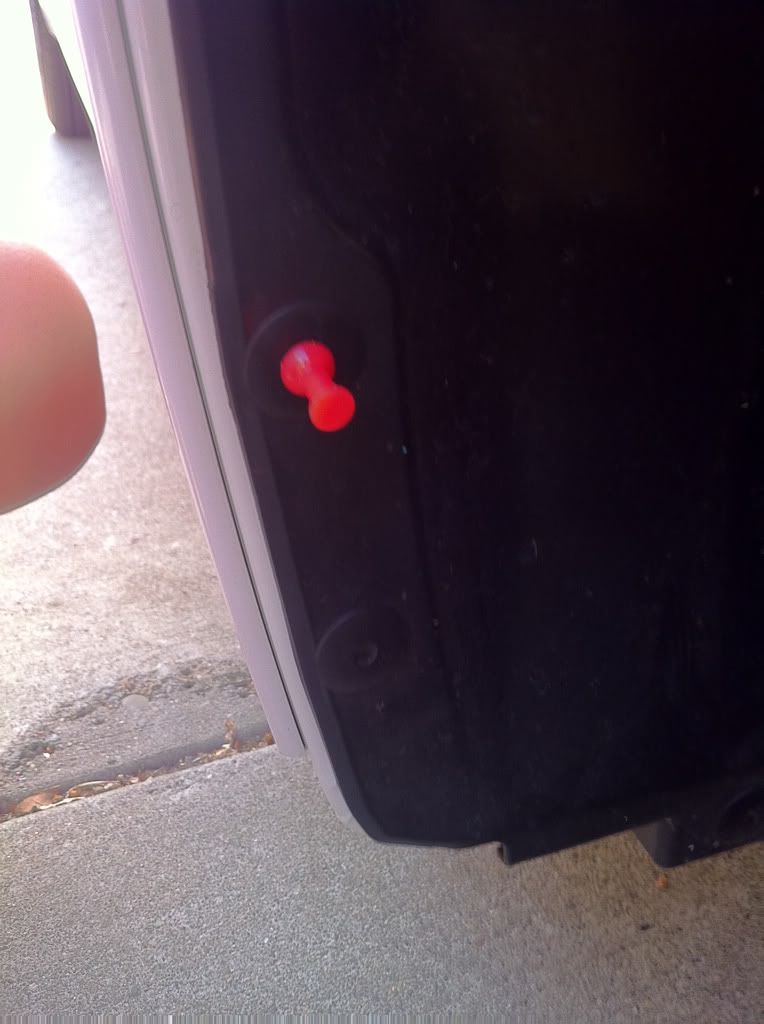 4.
Test fit the mud guard and mark where you need to cut on the rubber liner IF you have it.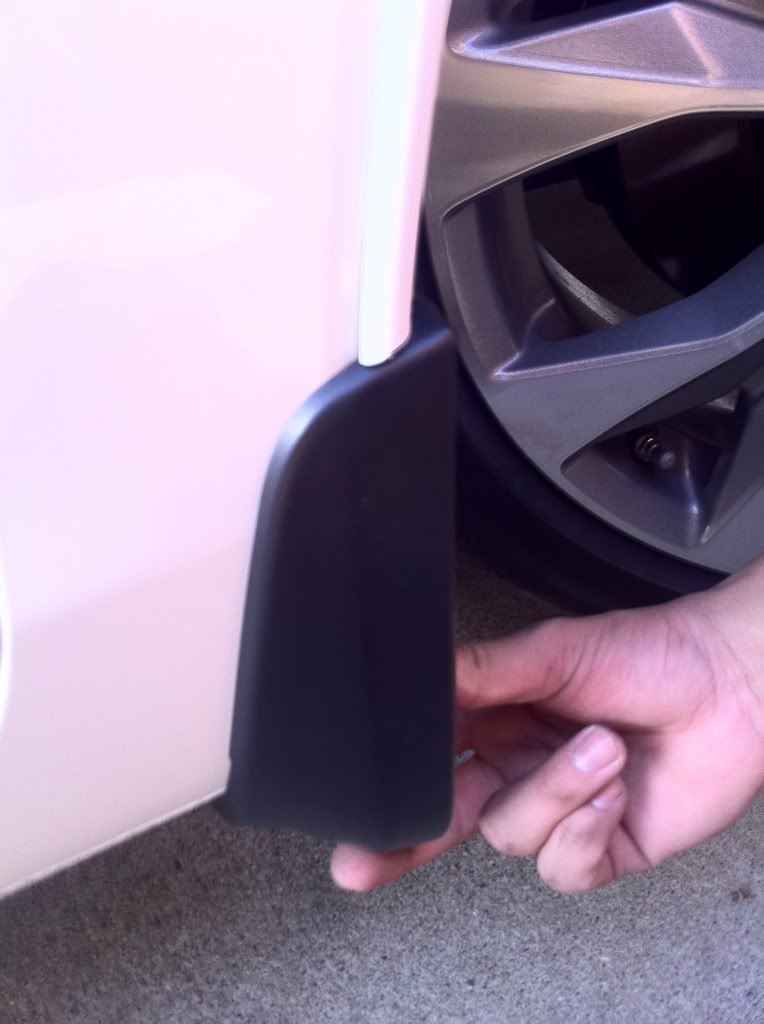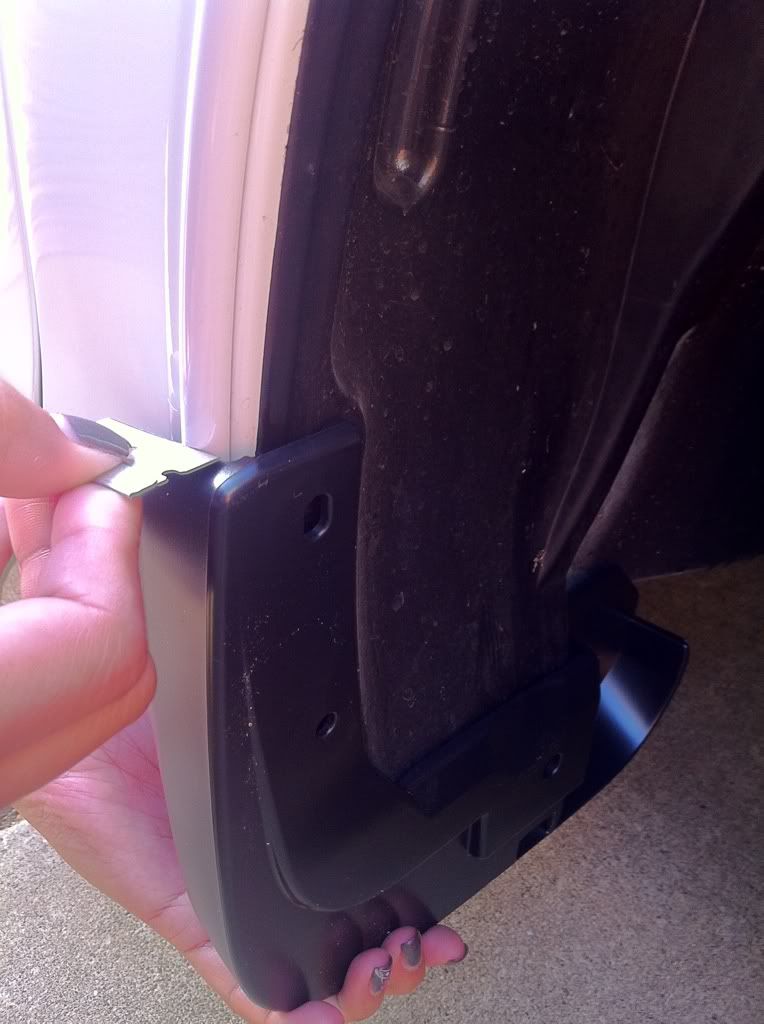 5.
Peel the rubber liner off the car and cut where you marked.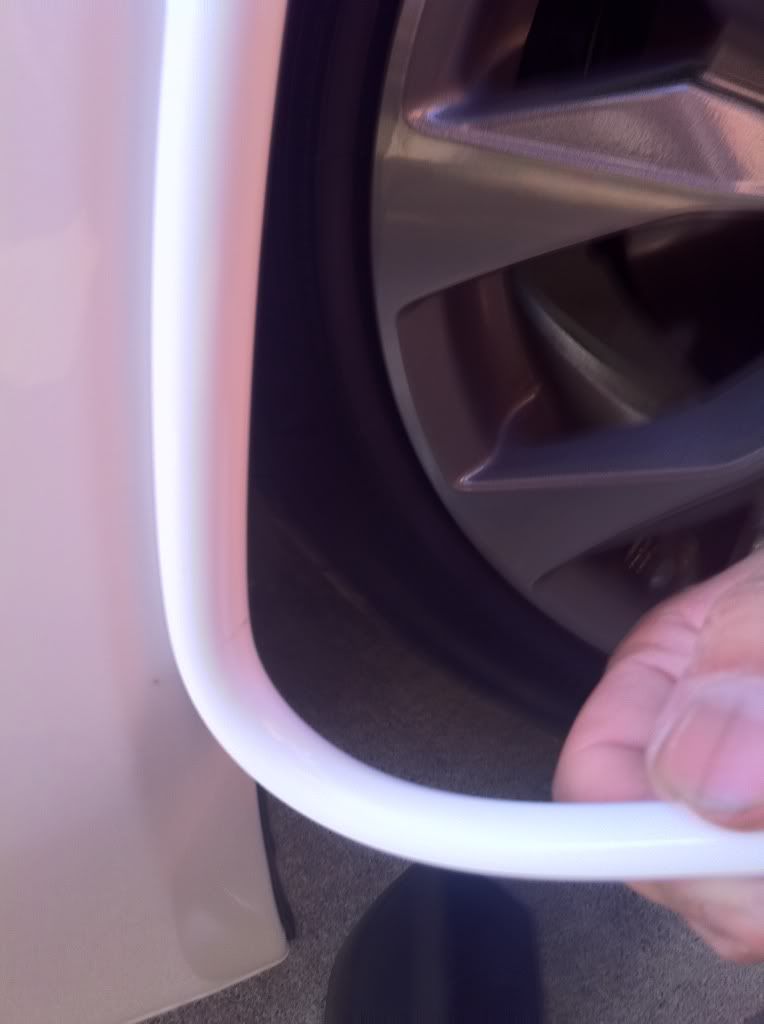 6.
Put the mud guard against the car and put the screws in place.
7.
Fasten the screws in with the screw driver.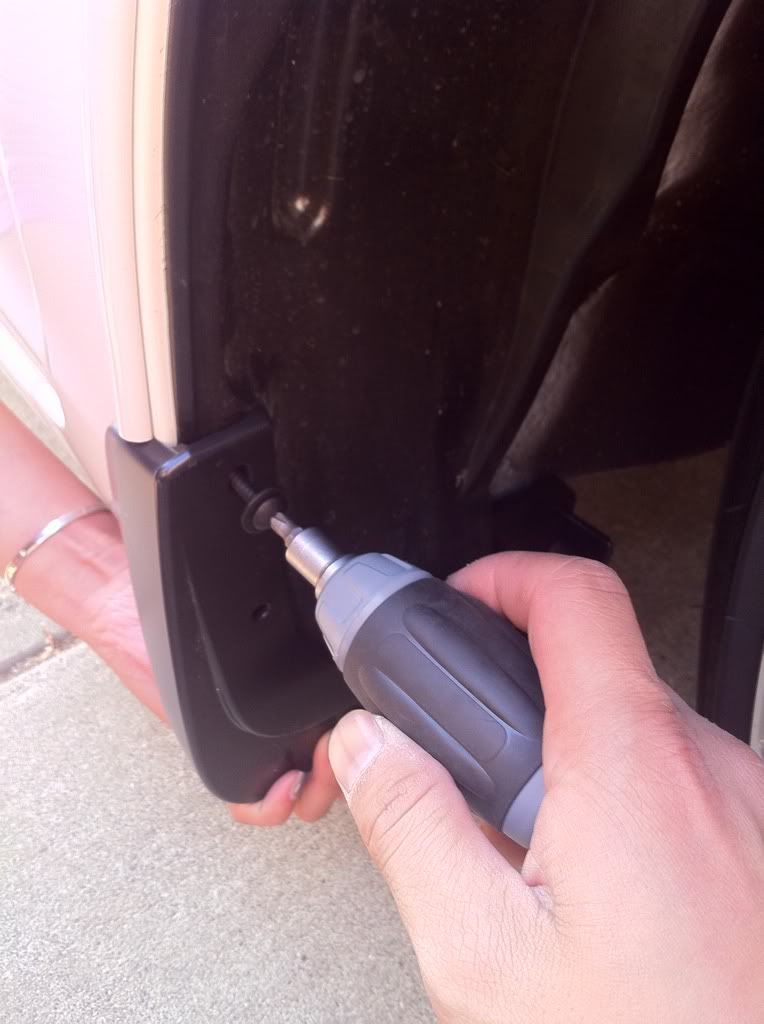 8.
Get back and check if its flush with the car.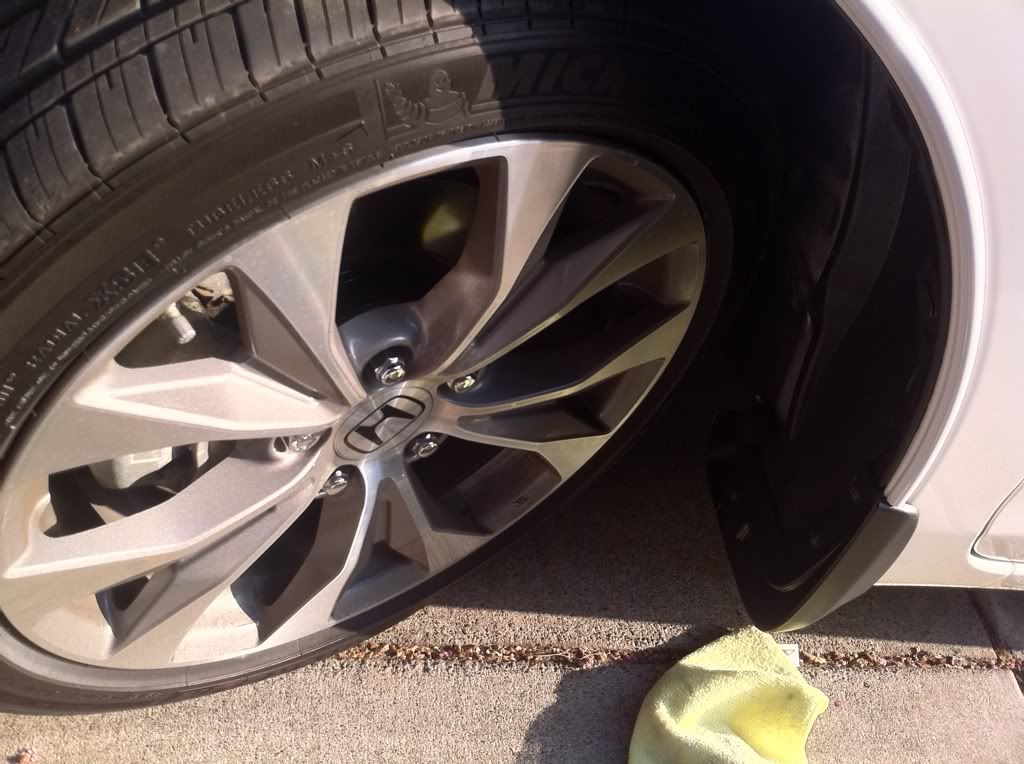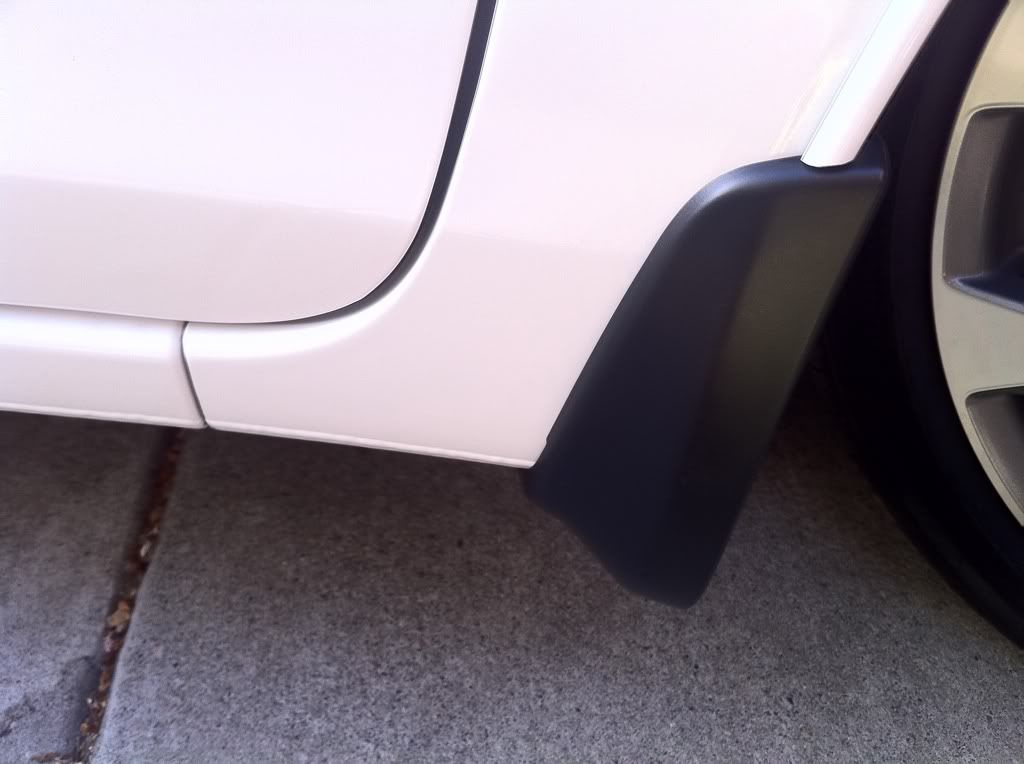 REAR
The rear is the same except you have to unscrew a screw thats already in the rear bumper and add a clip inside the mud guard.
1.
This is what the rear looks like. Unscrew the one screw that is shown in the picture.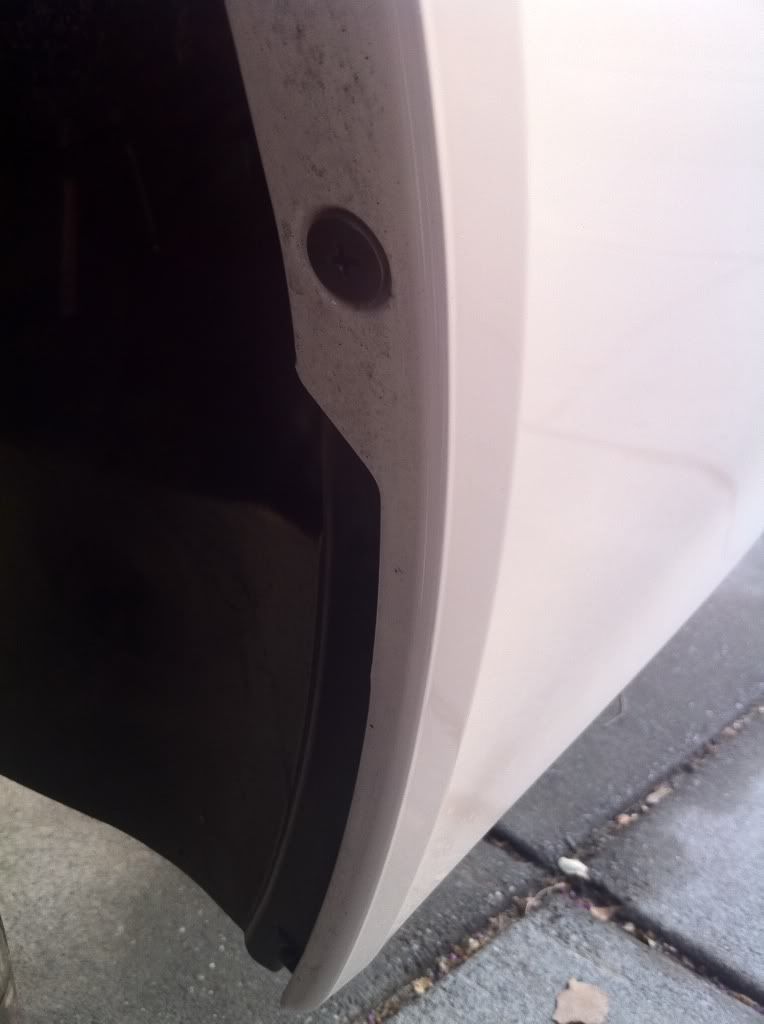 2.
When you take out the screw. Test fit the mud guard.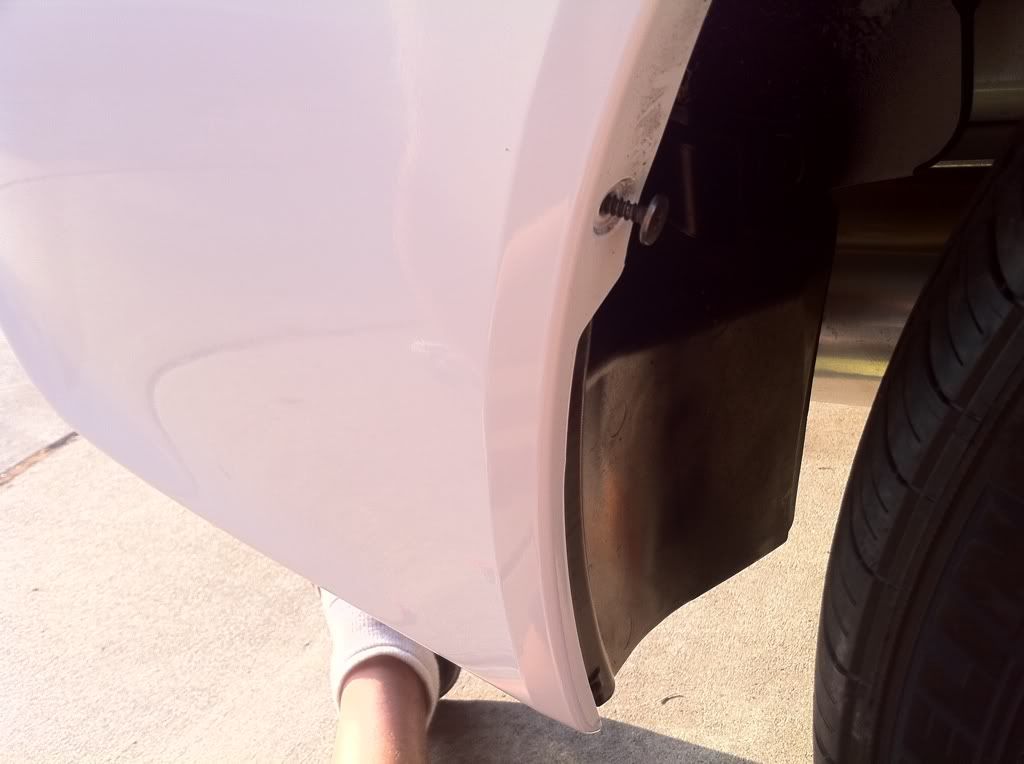 3.
The new screws goes there the mud guards into the hole where the other screw use to be. The second screw goes into the pre driller hole under the other top screw you took out.
4.
Now start fasten the two screws. (The top and lower one)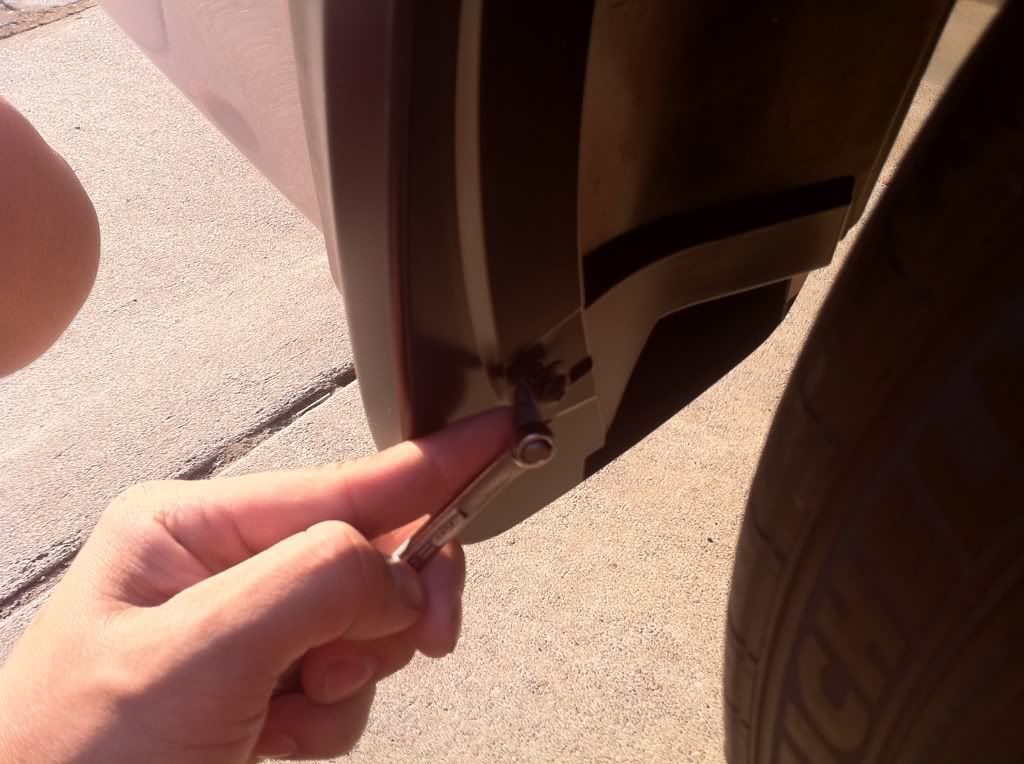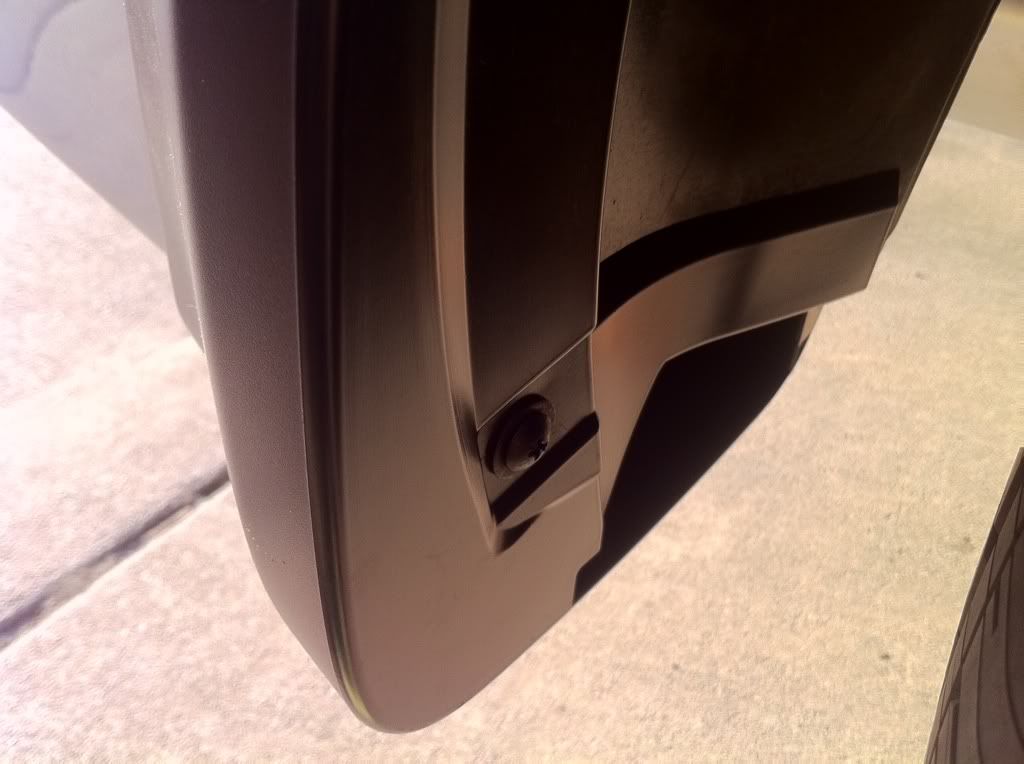 5.
There is one lower clip you press in through the mud guard that goes into the bumper.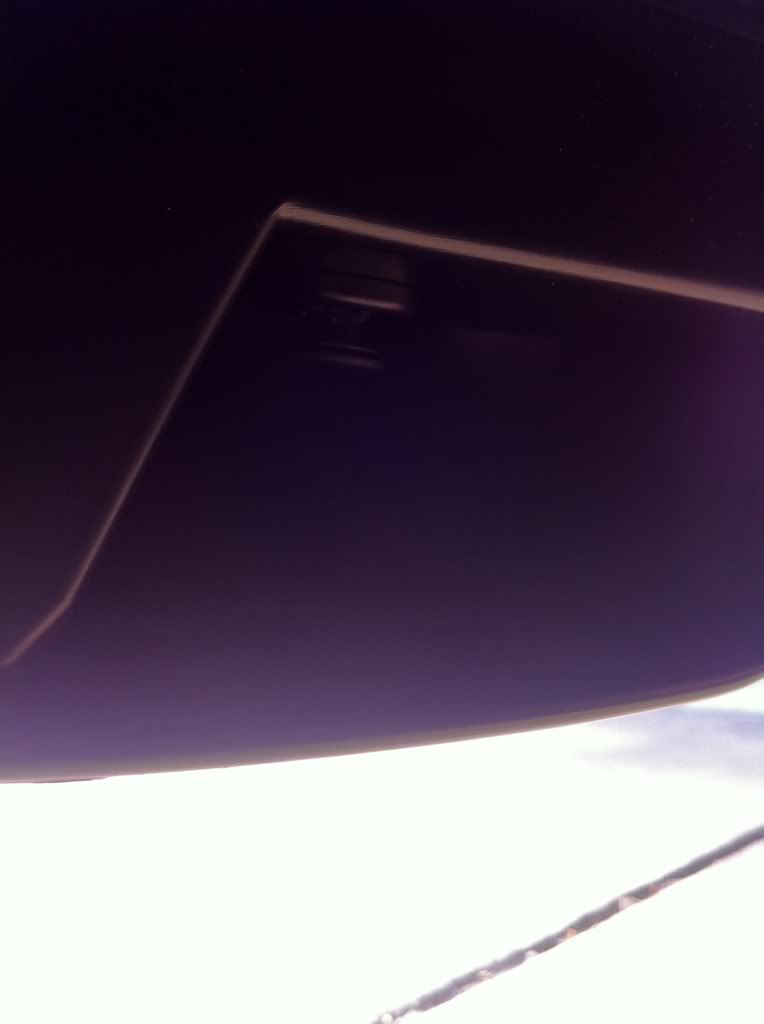 6.
Go back and take a picture and post!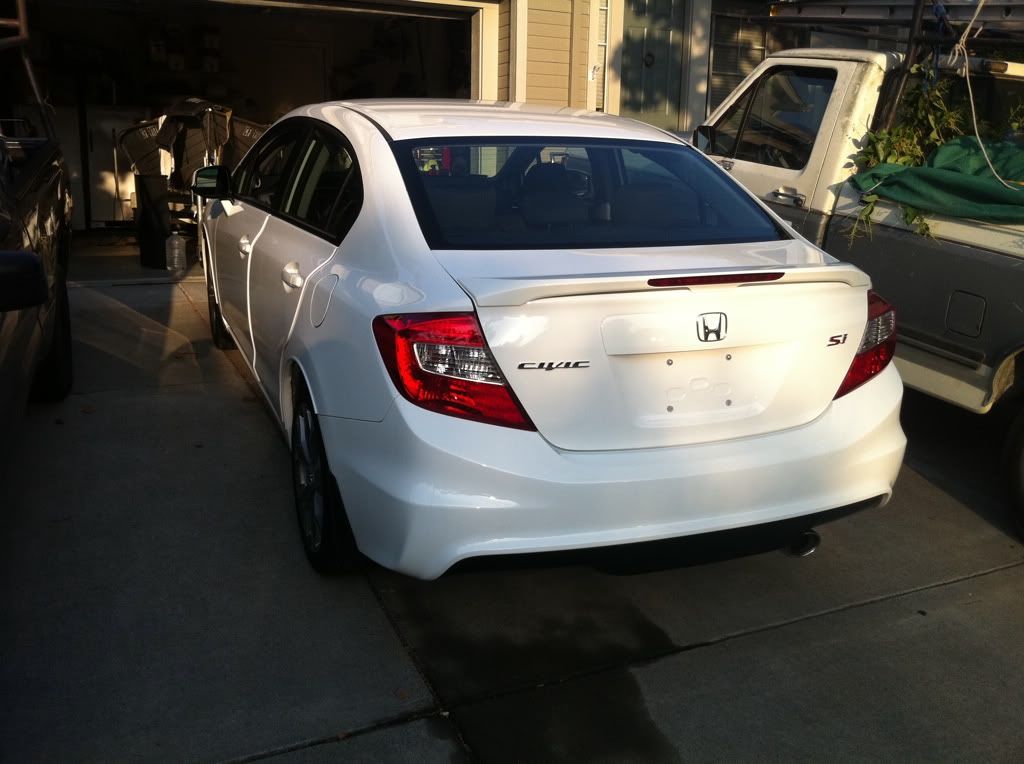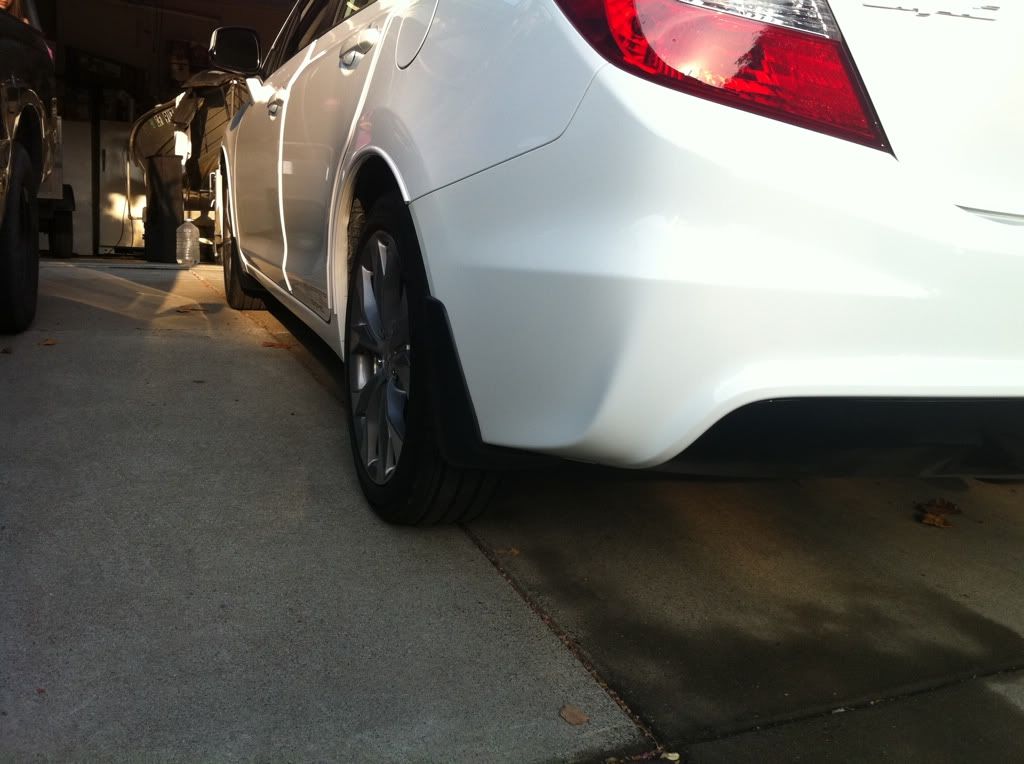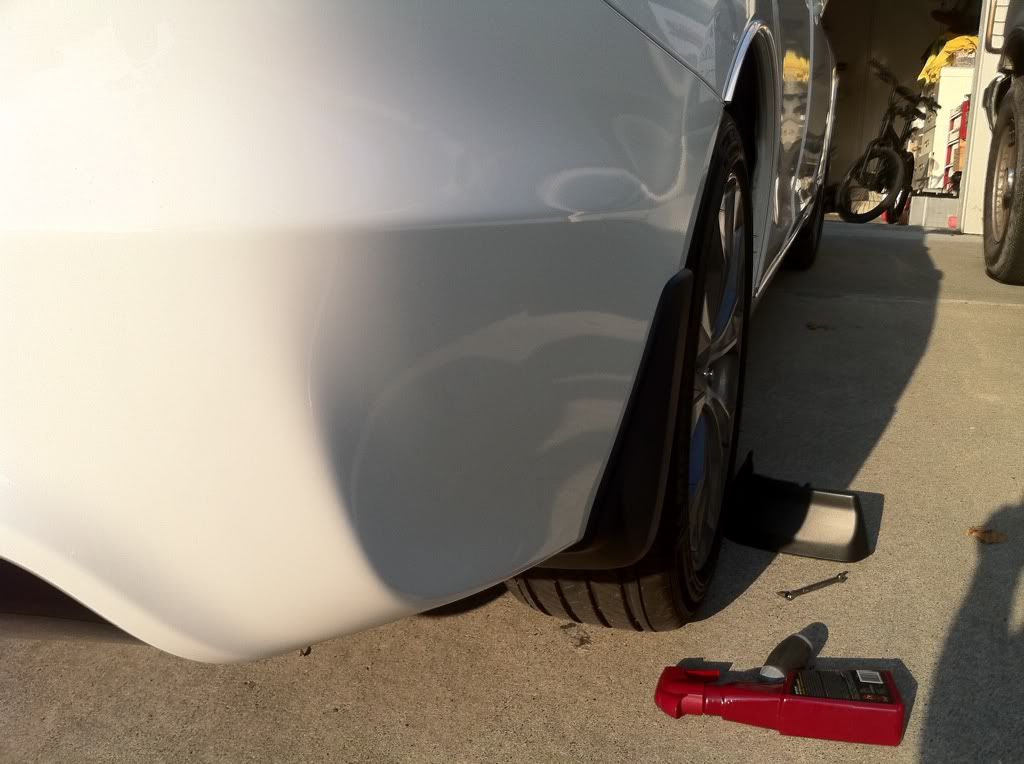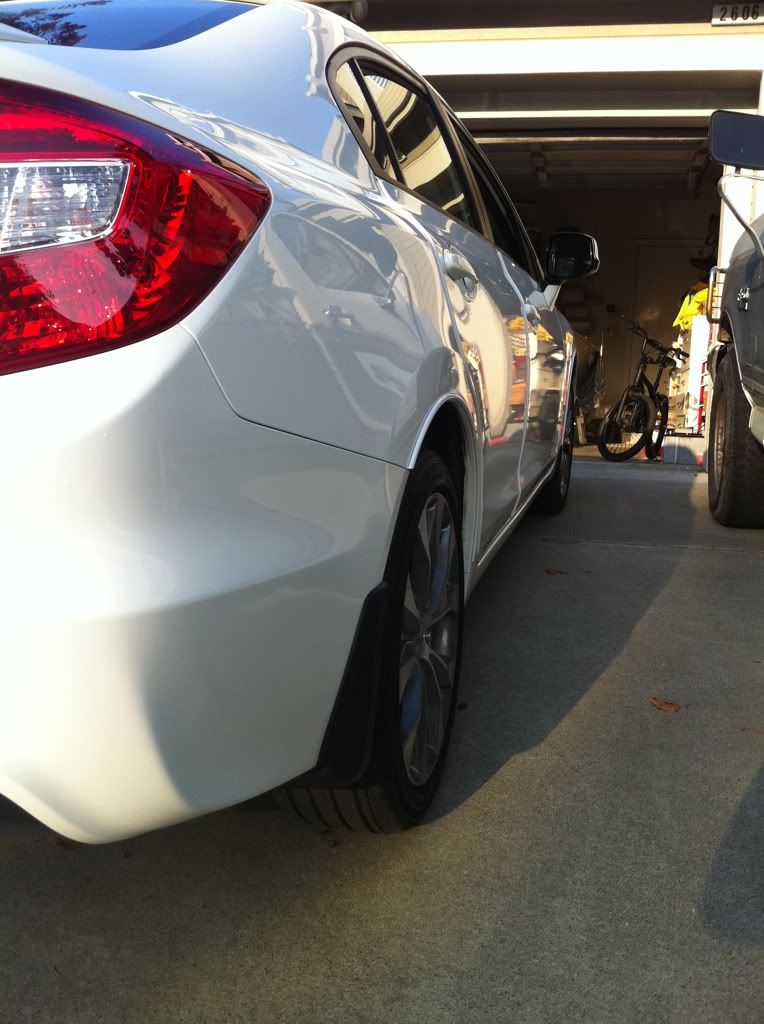 This is my first DIY I even writen up, so it might not be that good.
Thank you for view.
-Tran