Here's the DIY of installing the S2CarbonWorks R18 Heat Shield:

This item is fairly easy to install, I think it took about ~10 minutes from start to finish. It dresses up the engine bay quite nicely.

Tools Needed:
- 10mm socket & ratchet
- Flat head screwdriver

The kit comes with the heatshield & foam tape for the coil pack cover.

Step 1: *CLICK PHOTOS TO ENLARGE THEM*

Open the hood. Allow the car to cool down for 15-20 minutes. *and remember kids, don't touch the exhaust manifold, it is very hot!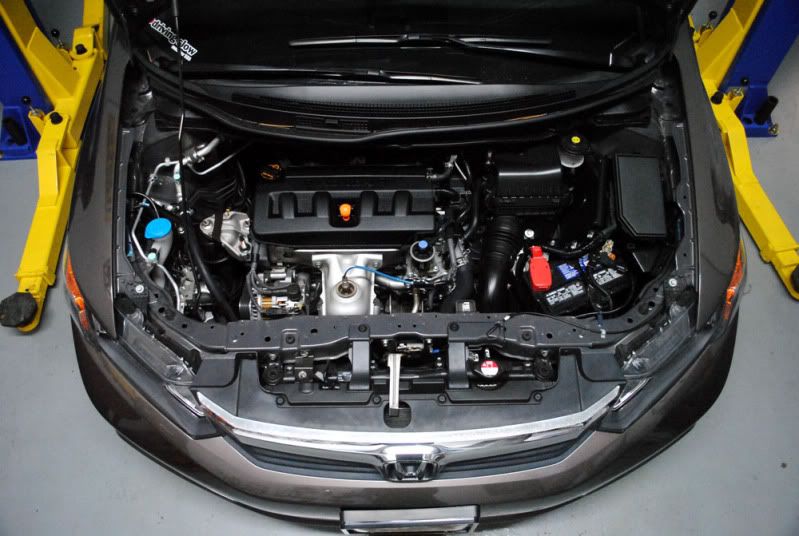 Step 2:
Locate the 2 flathead screw tabs on the coil pack cover. Use the screwdriver to turn them counter-clockwise 1/4 turn to release them. Remove the coil pack cover, it just lifts off.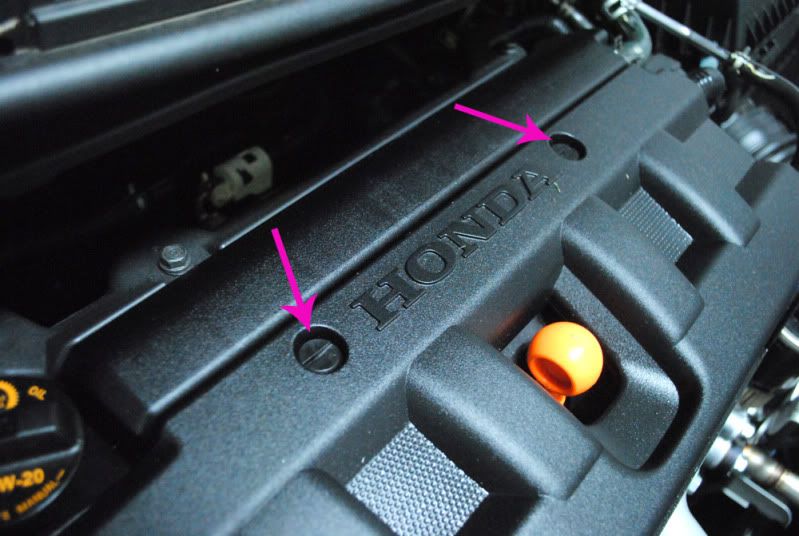 Step 3:
Locate the 2 10mm bolts holding the valve cover on. They are BLACK in color. Take them out.

Step 4:
Install the heat shield plate, reinstall the 2 10mm bolts back into the valve cover. Tighten to spec, not more (you can strip them if not careful).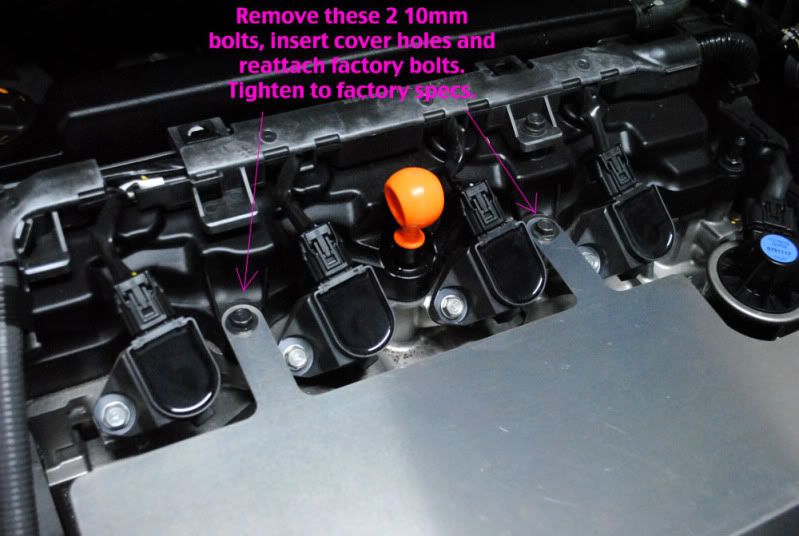 Step 5:
Clean the outer lip of the coil pack cover with rubbing alcohol. Install the supplied foam tape strip along the edge like so...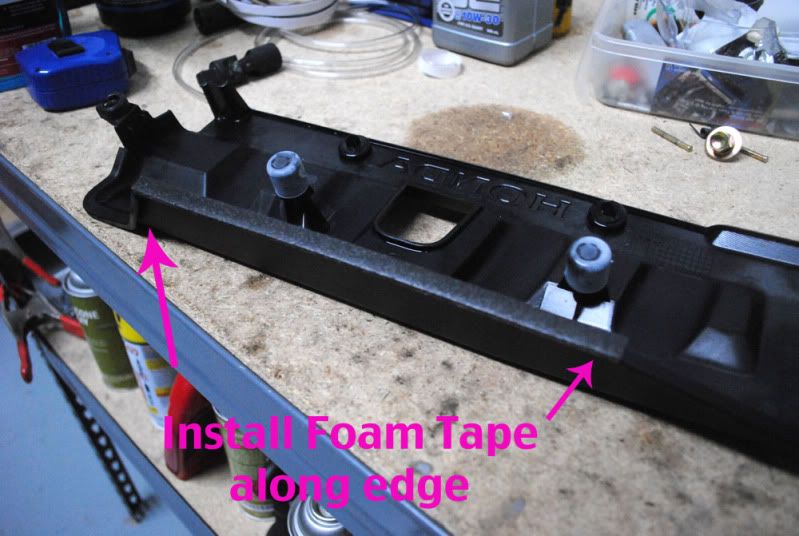 Step 6:
Reinstall the coil cover and the 2 flat head set screws. Turn them clockwise to tighten.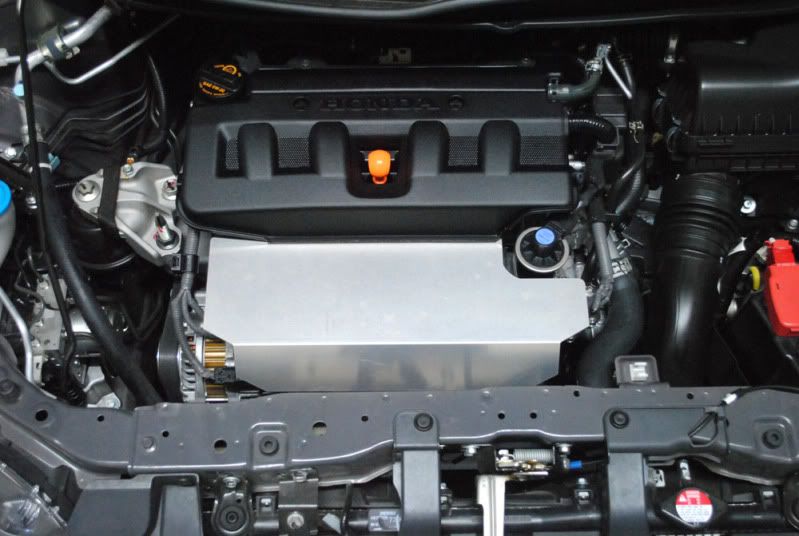 DONE!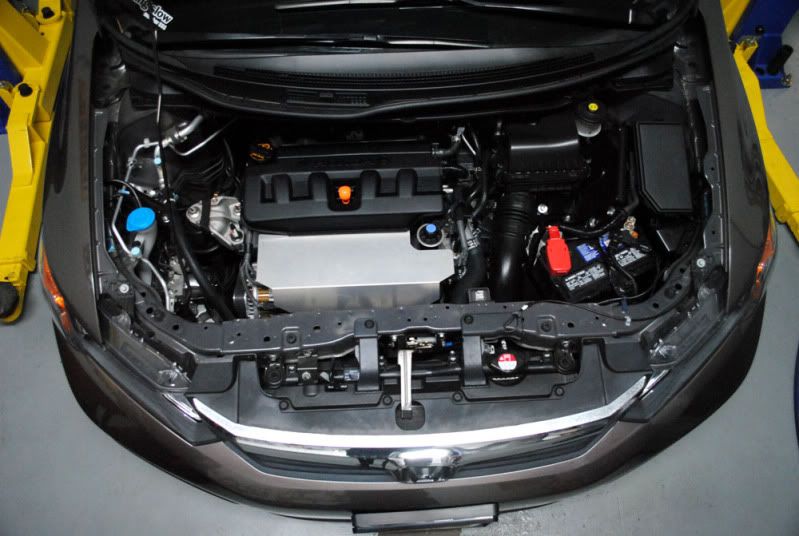 Pictures courtesy of S2CarbonWorks.


They might be doing a

Group BUY Discount

on this heat shield soon, see the other thread for more details.
http://www.9thgencivic.com/forum/bolt-ons-all-motor/2878-r18-dress-up-cover.html#post38482