Hi all, since joining the forums I have been seeing a lot of people that are smoking their tail lights themselves and getting different results. Some people swear by vinyl film, while others even think you can use plasti-dip to get this affect. I have been getting numerous amounts of PM's asking what I did to get my tail lights to look so good. Truth is I did not use ANY of these products. My finish on my tail lights are high-grade automotive clear coat with black base mixed in to get the smoke affect, sprayed from a professional paint gun. BUT I am here to show you it CAN be done by using simple supplies from your local automotive store.
Here are some products people used to 'smoke' their lights
Vinyl Fim
Pros
- can be easily removed, glossy, looks good when done right
Cons
- fades, still has orange peel look, can bubble up, can peel off, with the complex curves of our lights its nearly impossible to DIY
Plasti Dip

Pros- can easily be removed

Cons-
Its not glossy, ITS NOT MADE TO BE PUT ON TAIL LIGHTS


VHT Nite-shades

Pros- made specifically for tail lights, glossy (when polished), can be done by any DIY'er

Cons -
soft paint; can scratch easy

Out of these options, in order to get the most professional finish, pick VHT Nite-shades. This will come out the closest to getting them done by a paint shop. (How I do it) It will just take smoke work.

DIY difficulty level - 5 - If you can spray paint you are good to go!
Materials needed- VHT nite-shades, 2000 grit sandpaper, sprayer filled with water/soap, towel, clean mirco-fiber towels, meguiars ultimate compound, microfiber wax applicator pad, 3m blue painters tape with edge lock, exacto knife, rubbing alcohol, dish soap.
Start to finish time - 5 hours
Notes- ONLY spray in an open or well ventilated area, nite-shades has a very potent smell. ONLY spray in 55-85 degree weather with very little to no humidity. Spray on a sunny day with little to no wind.

THIS PROCESS WAS DONE ON A SET OF MUSTANG TAIL LIGHTS. I already did my lights, so my buddy decided to let me do his. The process is the same

1) Start out by mixing some dish soap in a spray bottle with water. Use this solution to begin wet-sanding the tail lights with the 2000 grit sand paper. Use an old towel underneath of the light to catch access water.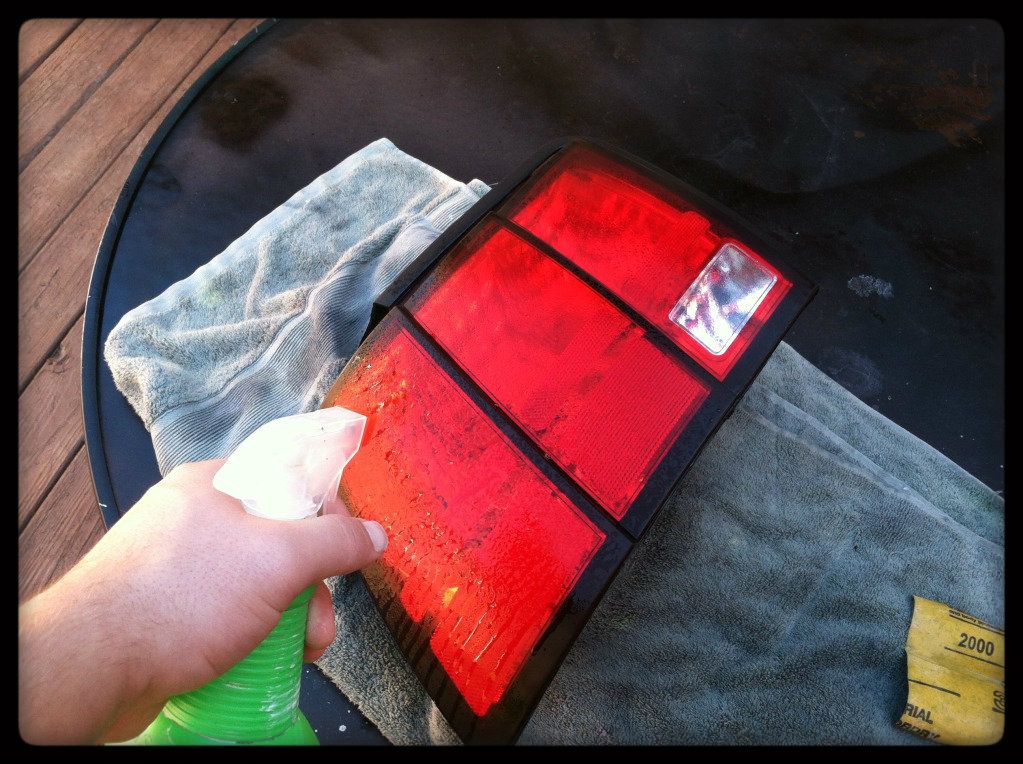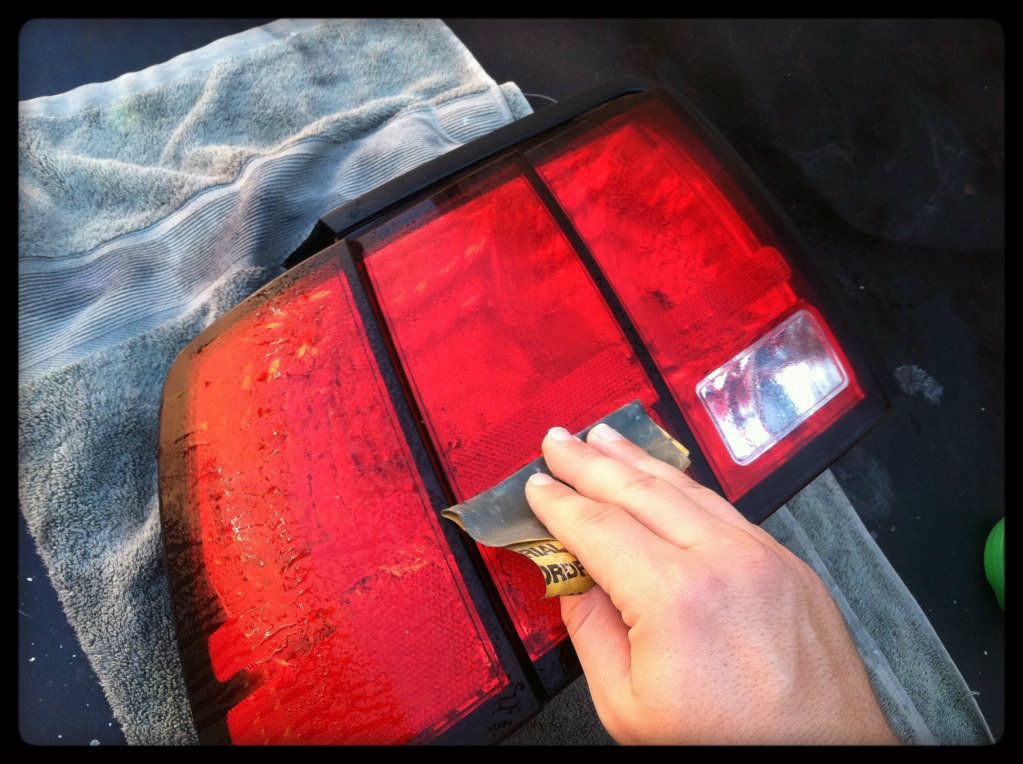 2) Keep wet sanding until the entire light is dull looking and there is no more shine left. Dry the light and start to mask the areas off you don't want to smoke with the 3m blue painters tape, such as the reverse light. Use a bright light to help guide yourself when you are cutting out the area.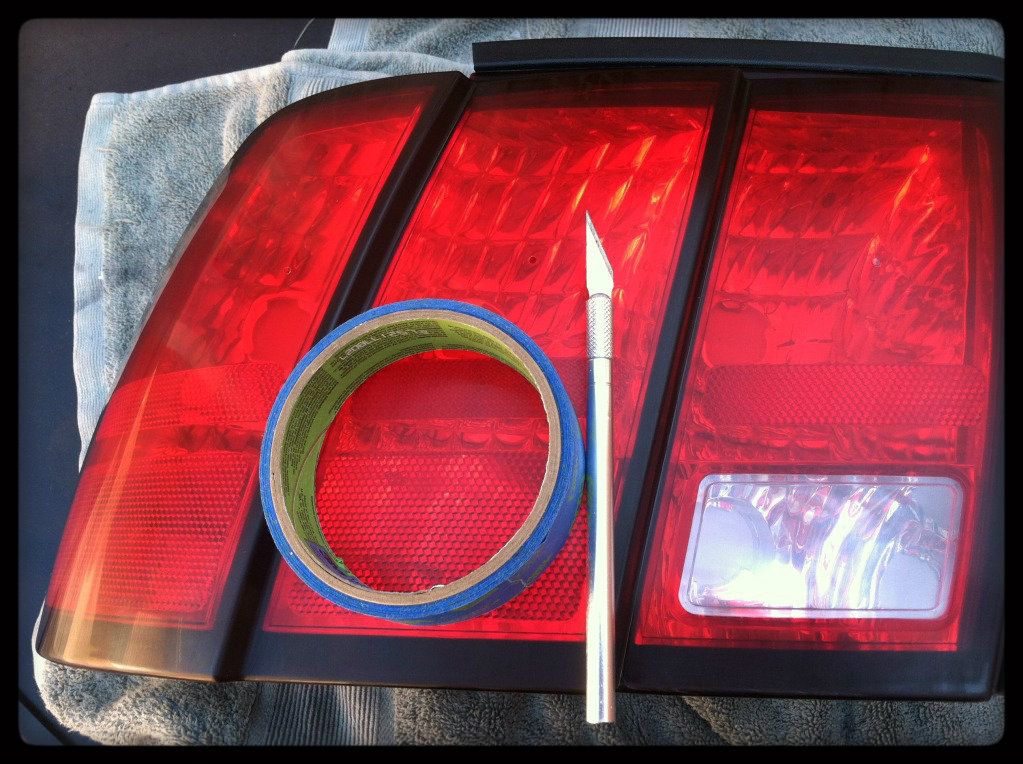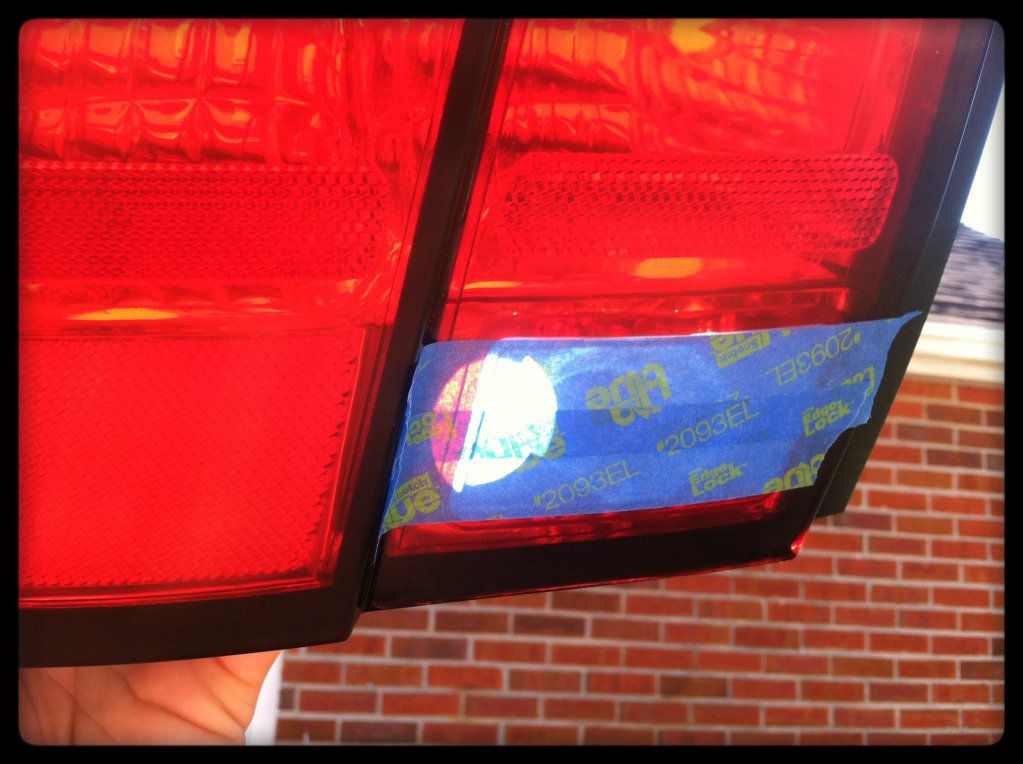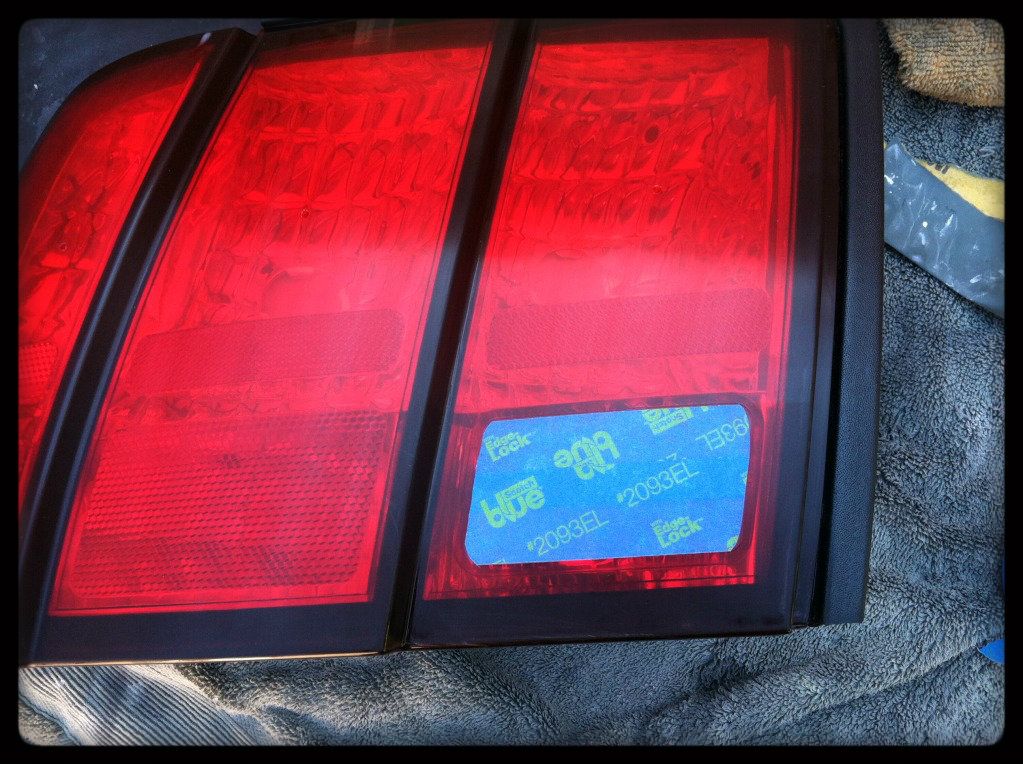 3) Thoroughly clean the lights with the rubbing alcohol using a clean microfiber. Let the lights air dry for 5 minutes. Now you are ready for paint!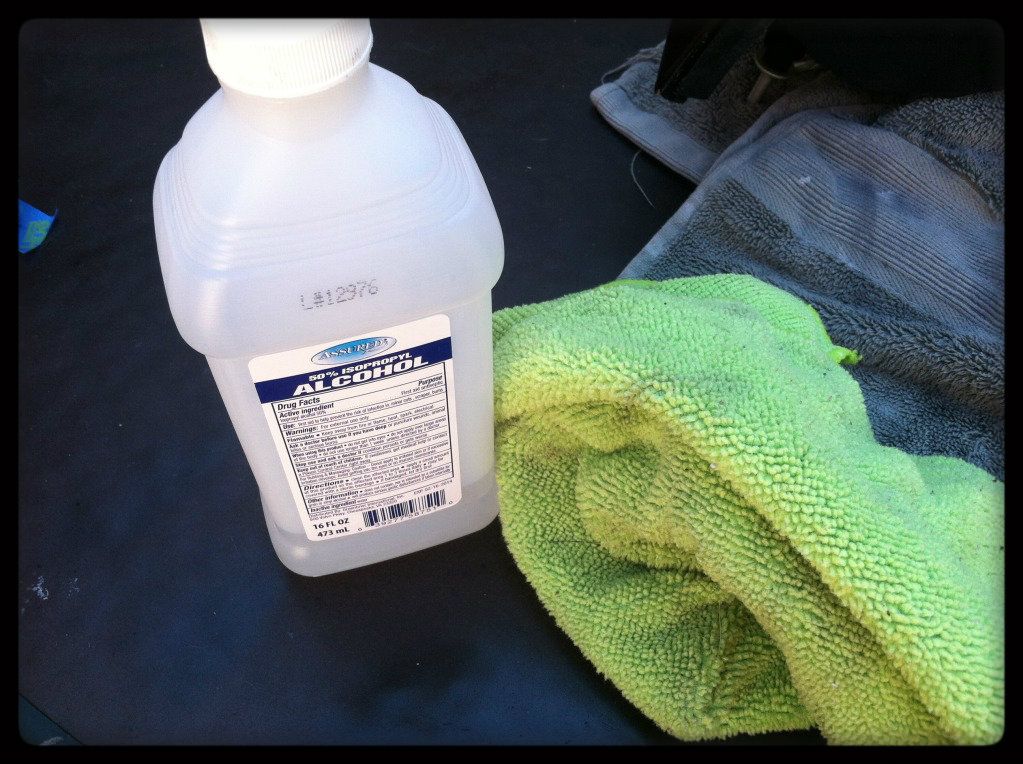 4) Painting - If anyone has spray painted before you should know that you just want to avoid runs and sags, while getting an even coat. Do one coat at a time with a thorough pass on each coat. If you're painting in the direct sunlight you can wait 5 minutes between coats as nite-shades dries fast in the sun. If you're in the shade wait about 15 minutes between coats. STOP when you have reached your desired smoke affect. Note- if you are painting in the direct sunlight, after you coat the light bring it to look at it in the shade. This is the shade that you will have when you are finished. Some people make the mistake of putting on more coats when painting in the direct sunlight because the tail light still looks 'red', however if you bring the light into the shade it will be pitch black. NEVER PUT ON MORE THAN 4 COATS! One coat is a light smoke, two is a medium smoke, 3-4 is dark.
First picture is one coat
Second is two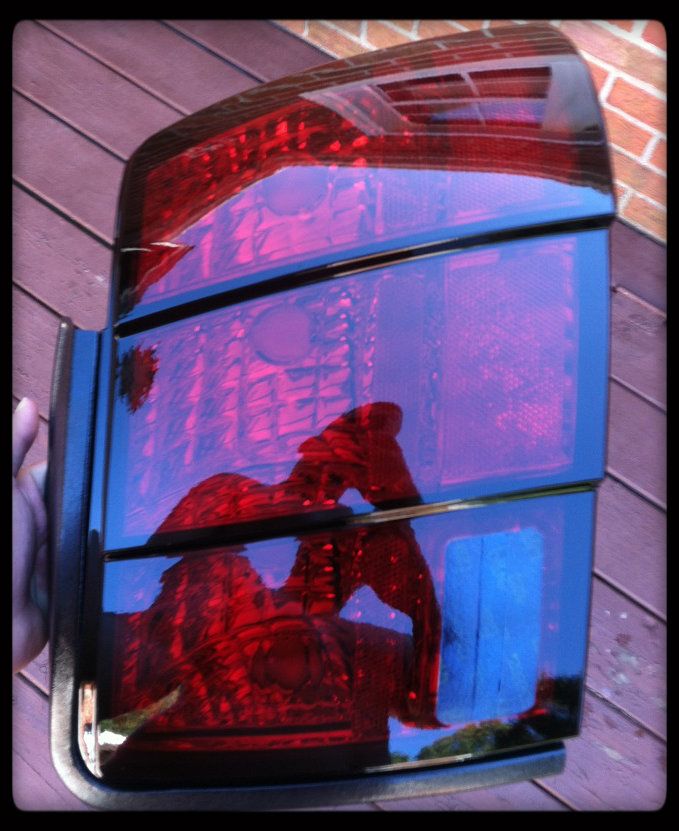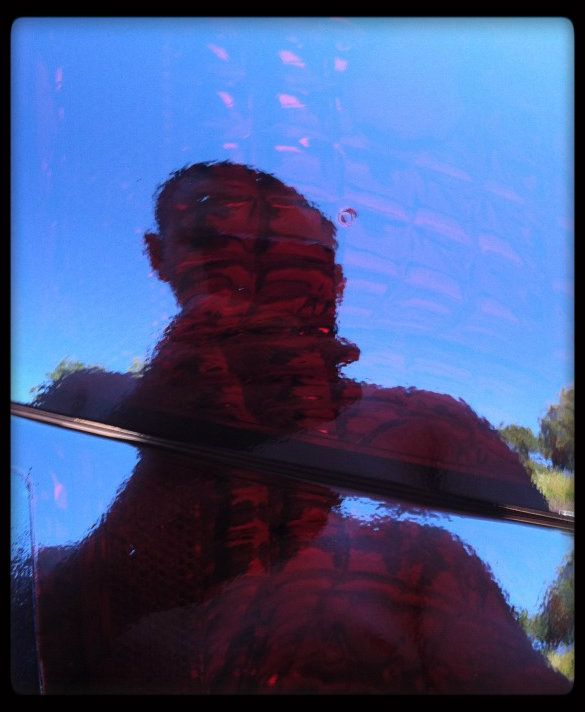 5) Let the lights dry and peel off the area you taped. Notice how rough the lights look. At this point most people think they are done. Most of the time nite-shades will dry very very dull looking. I got lucky on this go-around. Most of the time it will not dry this nice. But notice the orange peel, and the not-so-glossy look to it.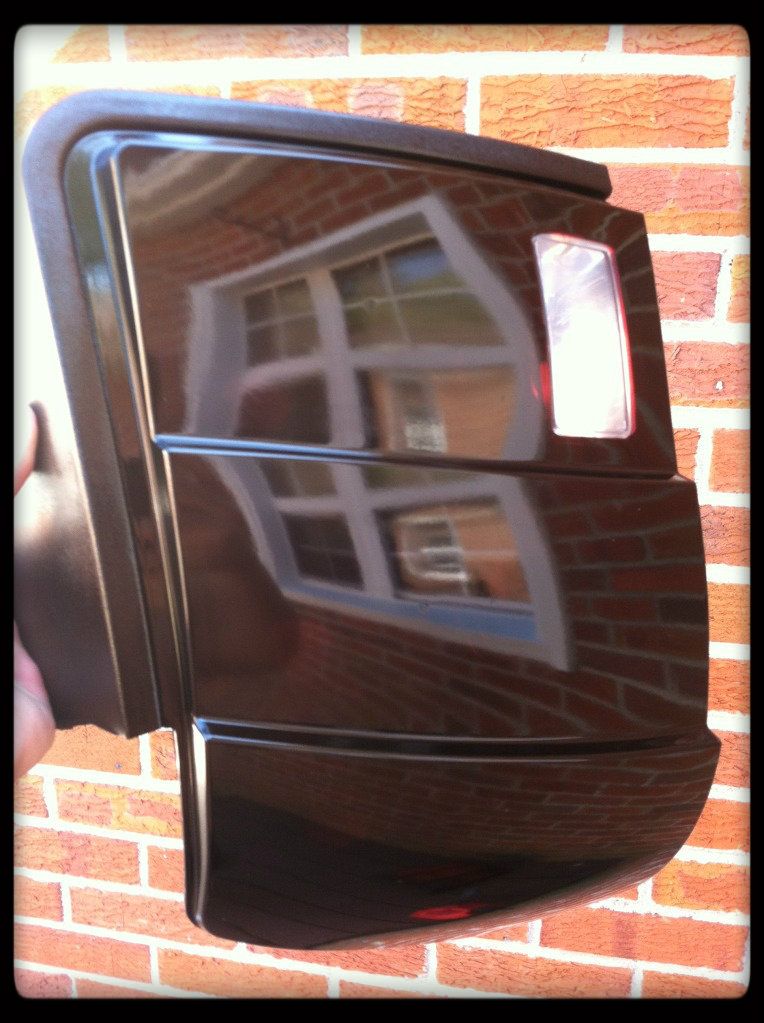 6) A- NOW its time to wet sand. Again. Take a clean piece of 2000 grit sand paper and LIGHTLY start wet sanding the lights. This is going to get rid of orange peel and or any dirt that may have fallen in the paint while drying. I say do this lightly because you are essentially sanding off the nite-shades and you don't want to lose your coat and have one light being lighter or darker than the other.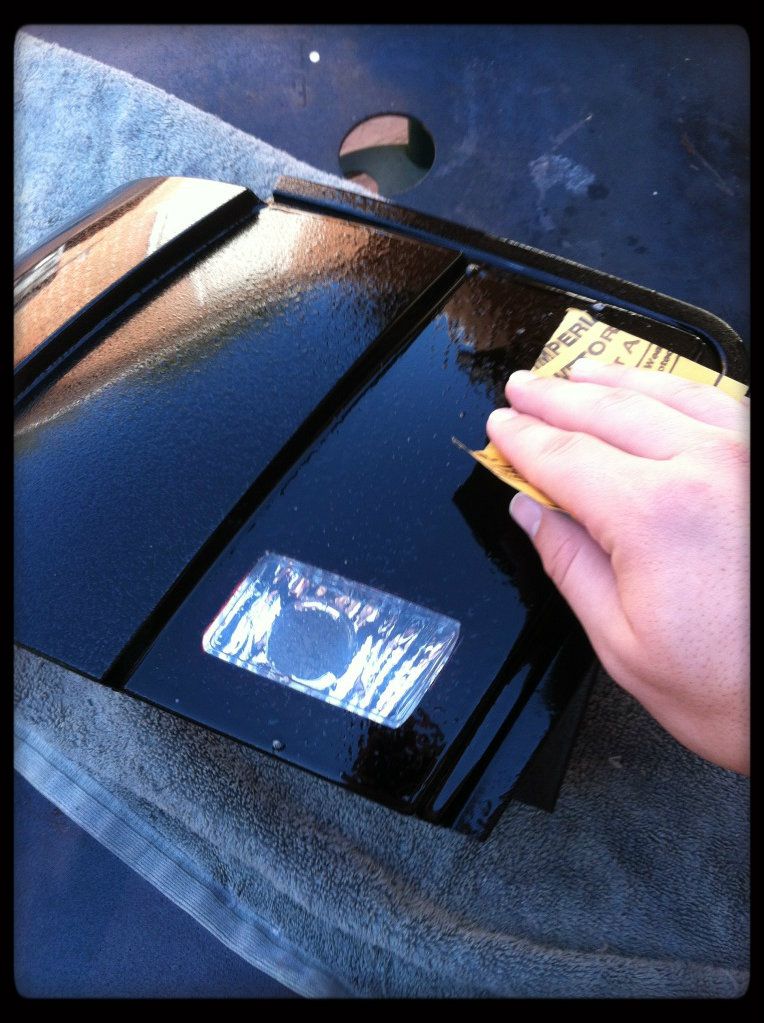 B- Dry the light more than one time when you are wet sanding. What are you are checking for is orange peel elimination. In this picture you can still see the orange peel present. Only wet sand those areas.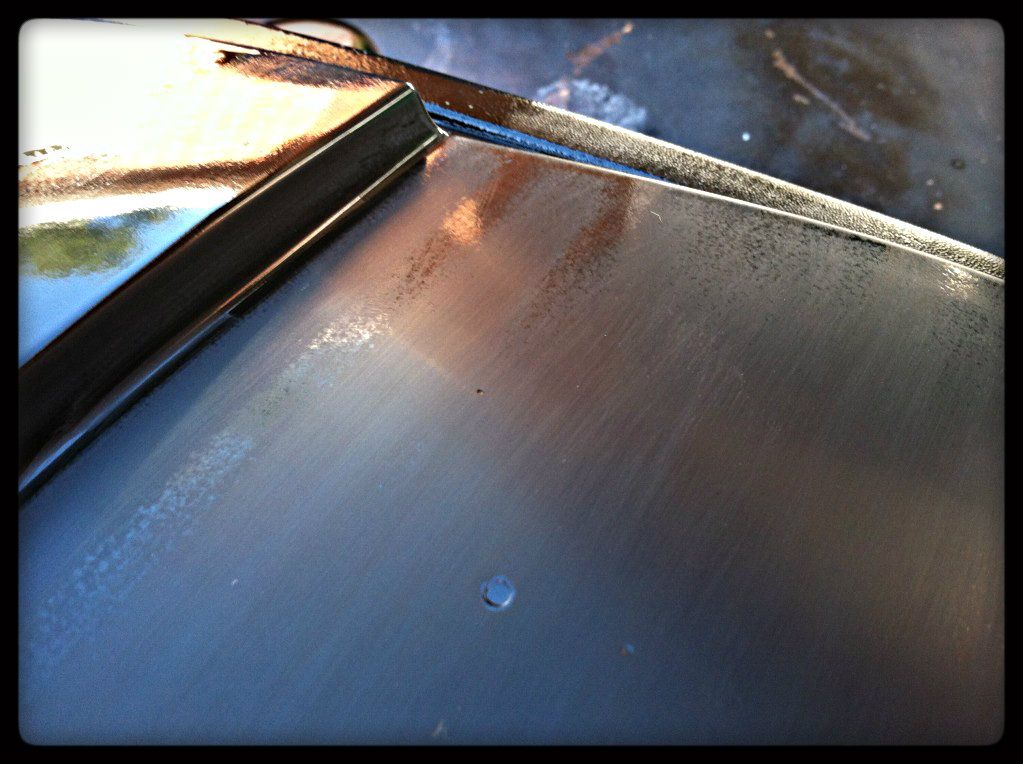 C- Here is what it should look like up close when you are done wet sanding
D- What the light(s) should look like when done wet sanding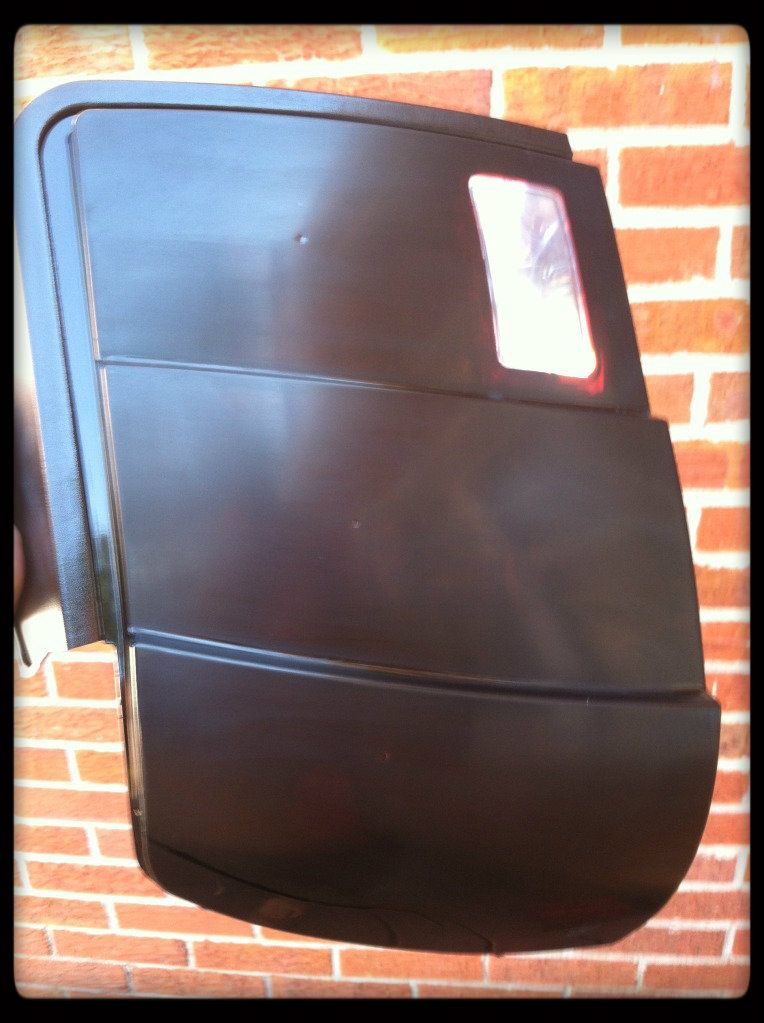 7) A- Now you are ready for the final step, and that is polishing. In this step make sure that your microfiber applicator and microfiber towels are both clean. If they are not clean while you are polishing, if there is any dirt or grit in between the pad and the tail light you wont be polishing out scratches you will just be adding deeper ones. So make sure everything is clean! Wipe often to check shine. Keep rubbing and rubbing! All of those wet sanding marks will come out! Just be patient.
B- Here is one section of this light polished (all by hand)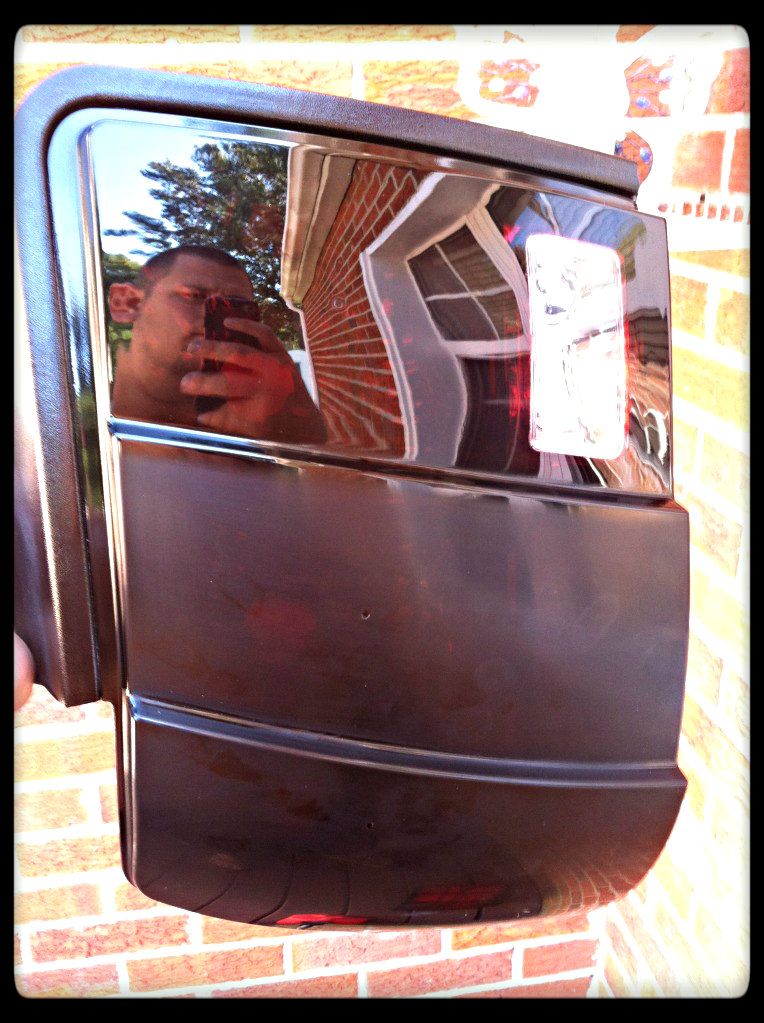 C- DONE!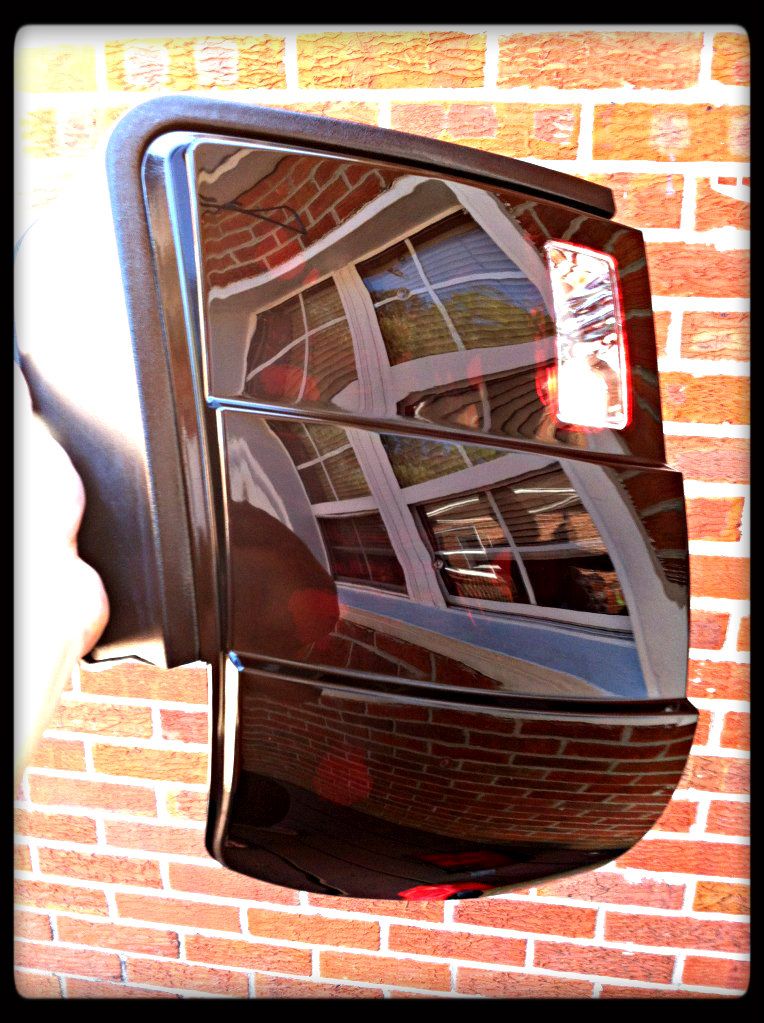 As you can see Nite-shades is a very good product. Here is a set of coupe tail lights I did that were sprayed from a gun. As you can see they look almost the same. The only difference is being, the clear I used can hold up to the elements much more than the nite-shades can and its just a little bit more glossy. But if the nite-shades ever dull, with a little polish it will bring the nite-shades back to life.