Discussion Starter
·
#1
·
hey guy a few ppl have asked me how easy it was to install my carbon fiber hood so i thought id do a little DIY on it please forgive the poopy cell phone pics lol it was a spur of the moment idea to start taking pics haha so here it is guys any questions or concerns let me know im happy to help!!
so first thing the hood came extremely well packed so shipping damage should not be a concern with this hood what so ever!!!
as for the install the tools you are gonna need are a 10mm socket and a nice cold beer!!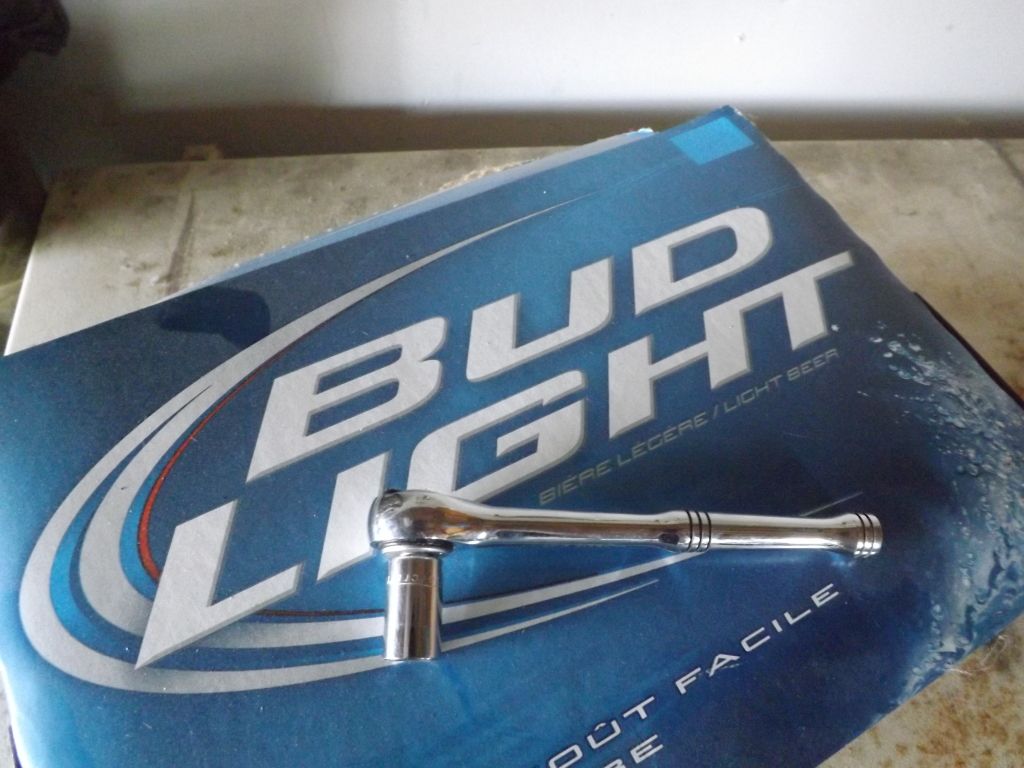 it helps if you have an extra set of hands to help hold the hood wile you loosen the stock hood off
then you are left with a car with no hood time for another beer...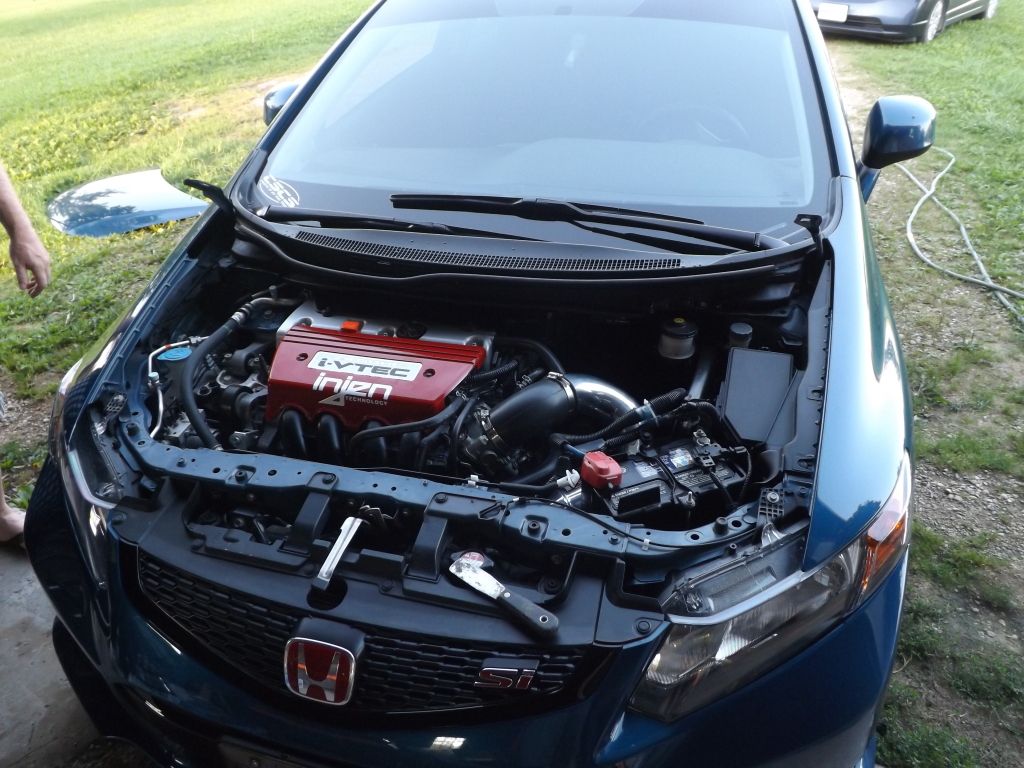 then after you unpack your lift it into place and tighten the bolts up but not too tight. then slowwwly lower the hood down and look at the gap on ether side you will prob have to do some tweaking to get it right on....
you should have a small 1/8 of an inch gap on both sides like so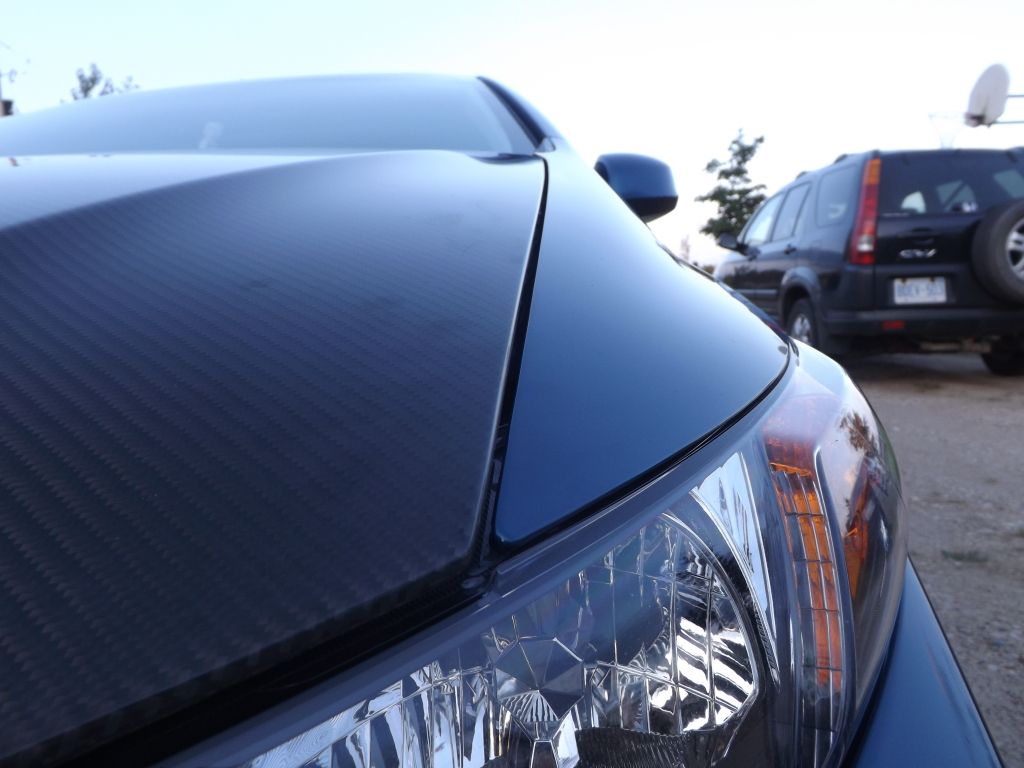 once you get it all lined up side 2 side try to shut the hood all the way if it dose not latch you may have to move the latch if you loosen off the three bolts off you will be able to move it around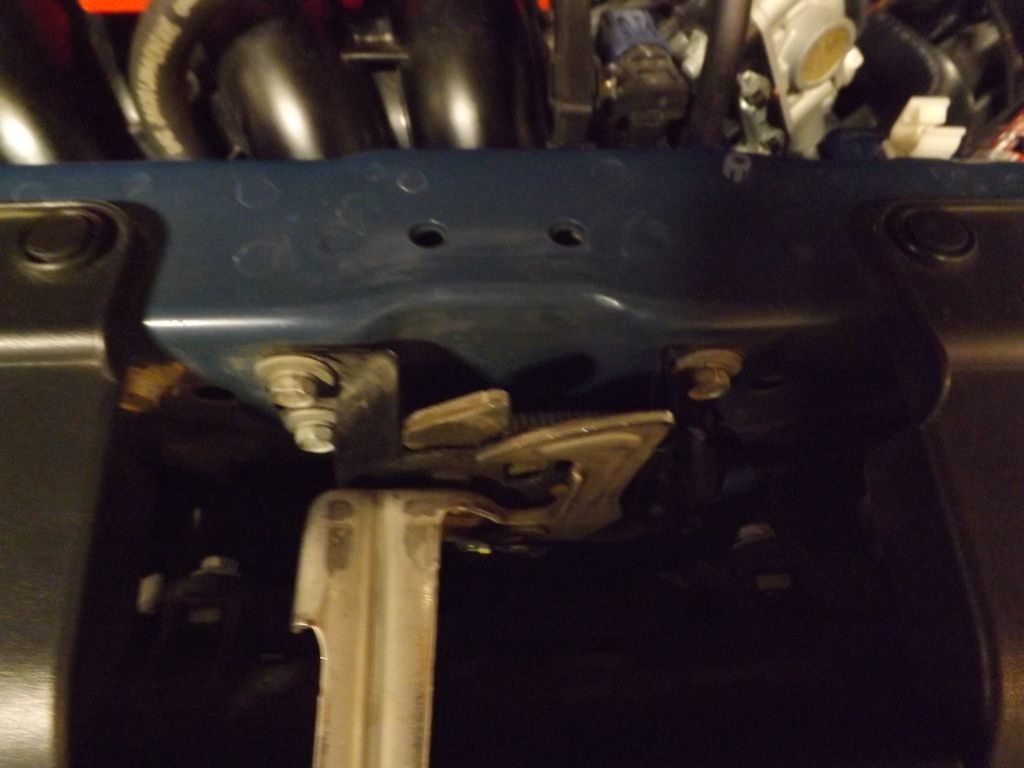 close the hood once you have that lined up, pat youself on the back its all done!!
i will have some good pictures of my car with the hood on it tomorrow ( if it dosent rain again )
i am very happy with the quality of the hood it came in perfect condition no flaws or anything ive been able to spot and im ocd with my car!!!
like i said before any questions or if you need more pics give me a shout id be happy to help any way i can