Greetings!
My name is Douglas, I'm 29 years old, and I live in Curitiba, Brazil.
I'm a Psychologist, trying to get a Master's degree. I'm a sci-fi fan, and cars are a part of my life since I was a kid.
Consider that here in Brazil, most of our cars are european projects... My first car was a 1991 Fiat Uno 1.6R. This car was equipped with a 4 cylinder 1.6 liter engine, weber carburettor, about 86hp and alcohol (ethanol) powered :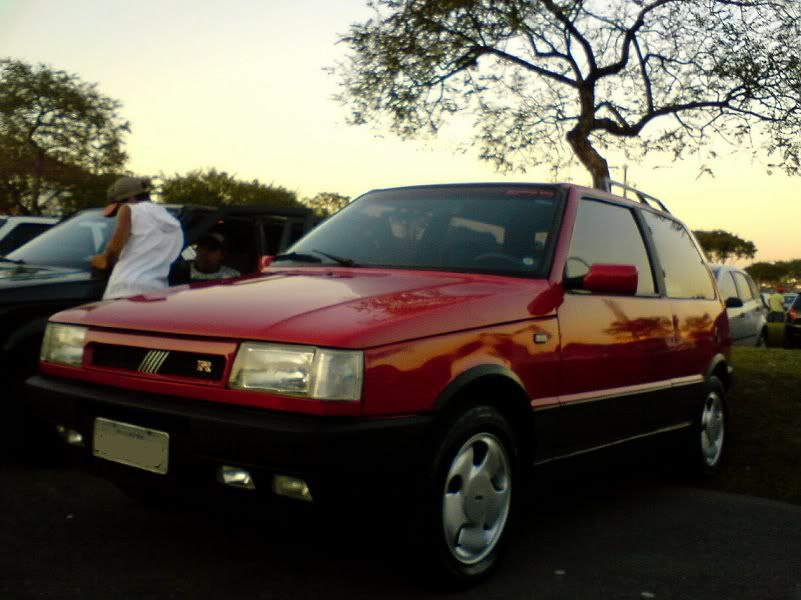 I had this car for almost 8 years, never let me down. Once, I arrived home with only 2 cylinders, but it got me home!
Then, it became very difficult to find spare parts for the Bosch ignition... Then I sold it and bought a 1994 model of the same car, but this one had Electronic Fuel Injection... An outdated Bosch LE-Jetronic Unit, designed to be "sporty" only (fuel consumption was a nightmare):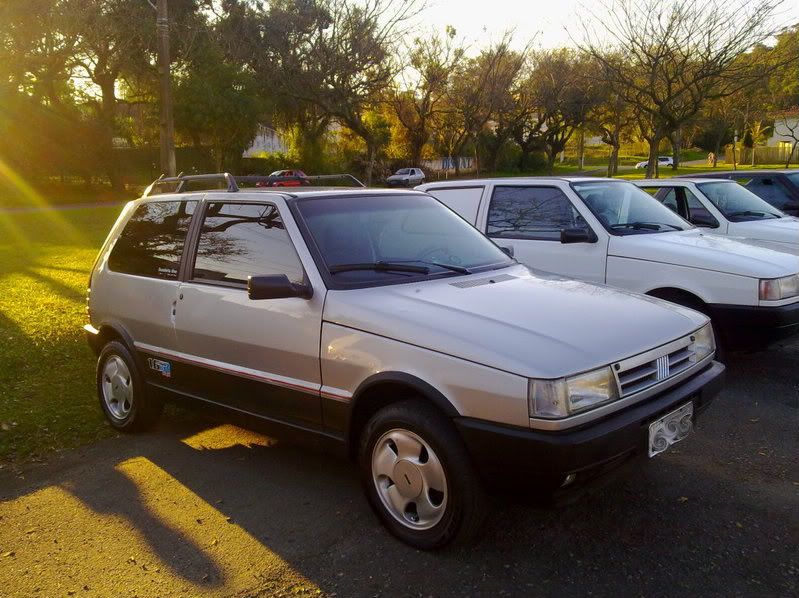 That injection proved to be a real pain in the neck (the car broke down, and needed a tow truck like 10 times in one year). Then, my mechanic convinced me that the best solution would be a new Fuel Injection System... And we installed a programmable one: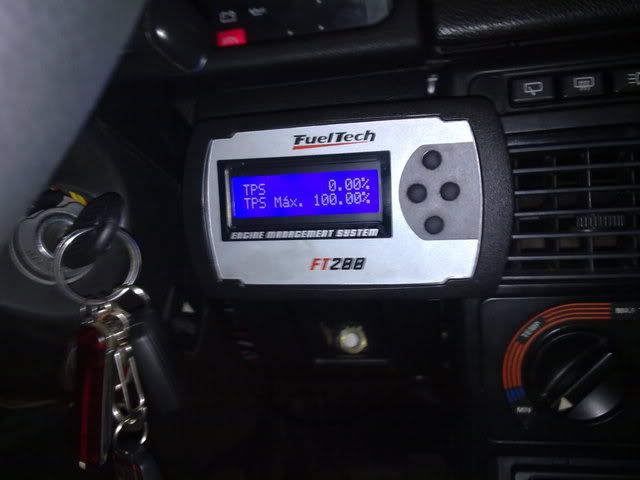 And the little 1.6 engine reached around 110hp: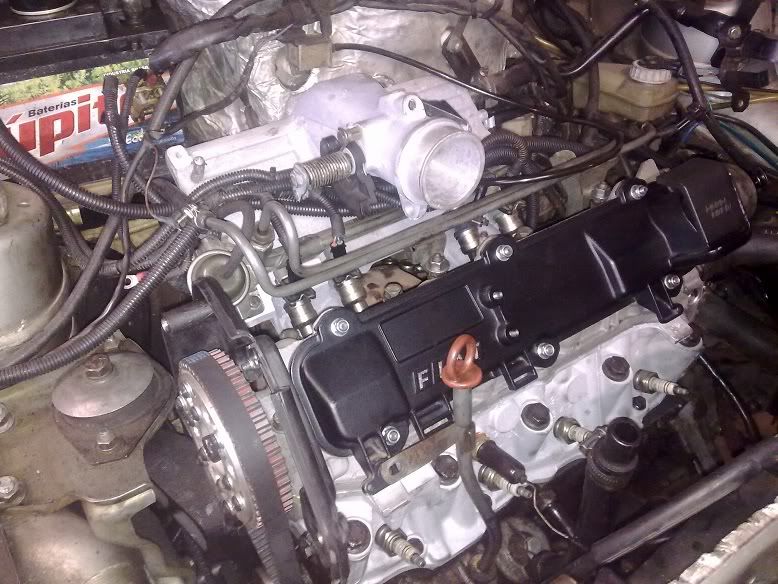 It was very fun to drive, with only 800kg... But the thing that made the Uno so fun, was the same thing that made it very dangerous: It was so lightweight that trucks in the other lane could make the car almost levitate... So, I decided to get a more safe, modern car. To stay in the "Fiat Family", I sold the Uno to my mechanic (that put it in a drag race against turbocharged cars at the local race track), and bought a 2010 Punto:
This car was equipped with a 1.6 liter engine, 117hp, very similar to the one that equipped the new Mini Cooper. It was a "flexfuel", capable of running on gasoline or ethanol, or whatever mix of both. Not so agile as my previous Uno, but a lot safer. Not very economical too, reaching an average of 6.5/7 kilometers with one liter of pure ethanol, in urban cycle.
Good car, but it wasn't "me"... Then, I got the opportunity to get a New Civic... I've always liked the car, since older models, and I manage to sell the Punto, and got myself this:
It's a 2012/2013, LXS 1.8 model, 140hp.
As a good trekkie, my plates couldn't be different: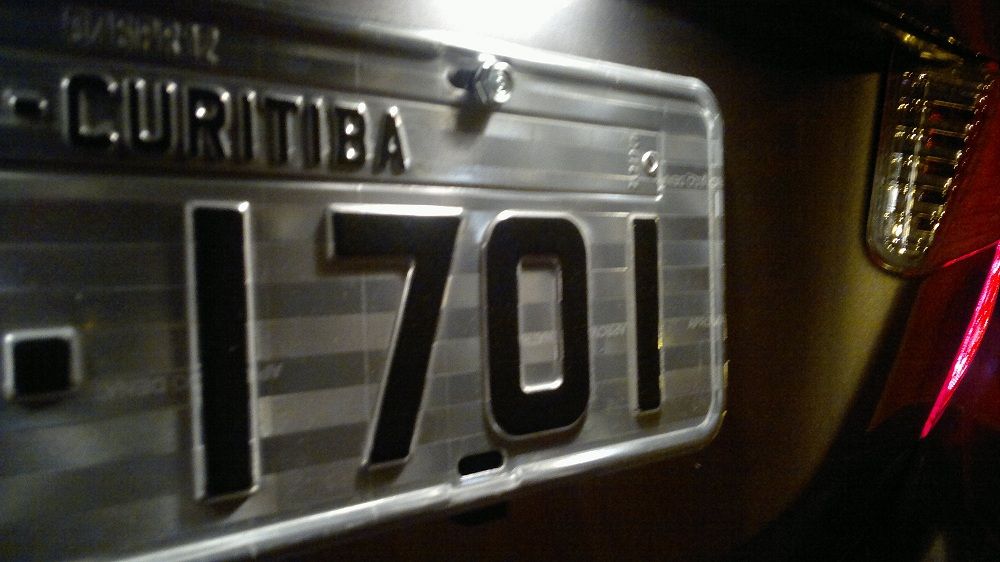 To pay hommage to the Star Trek's USS Enterprise:
I was pretty amazed with the fuel consumption of the Civic (it's flexfuel too), reaching 7.5/ 8 km with 1 liter of ethanol (urban cycle) and 13-14 km (road cycle). Remember that here in Brazil, the Civic is a middle-class saloon, and fuel economy is not a target (but it should be). Despite being larger, my Civic uses less fuel than all my previous cars (that were smaller and had fuel economy as an objective).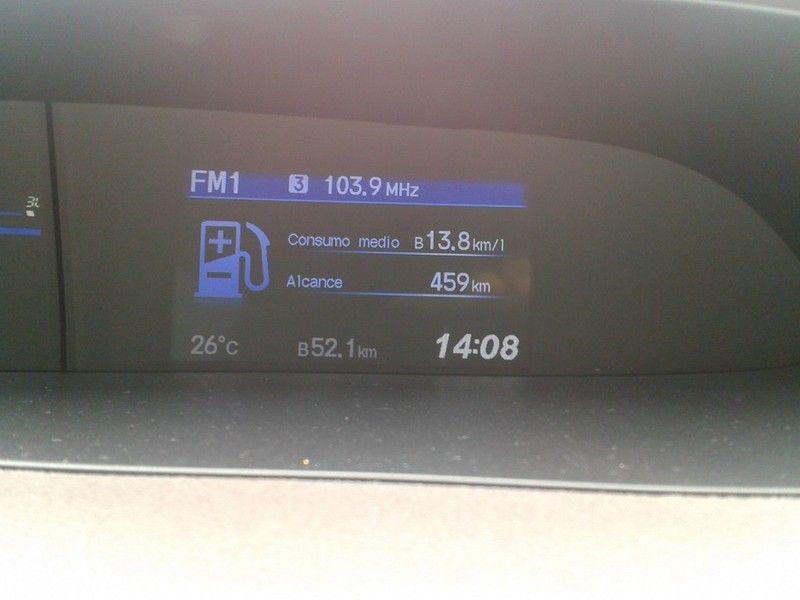 Sorry for my english, pretty sure that I have made some mistakes!